Workforce development has reached a tipping point nationally, with many companies challenged to identify, recruit, hire and train workers on their own. Index is now partnering with forward thinking companies to create robust talent pipelines.
Video: Watch students put Index digital curriculum to work
Index can provide off-the-shelf technical course offerings to meet this new demand. Companies collaborate with Index to this effective training material around topics that are often highly technical and industry specific.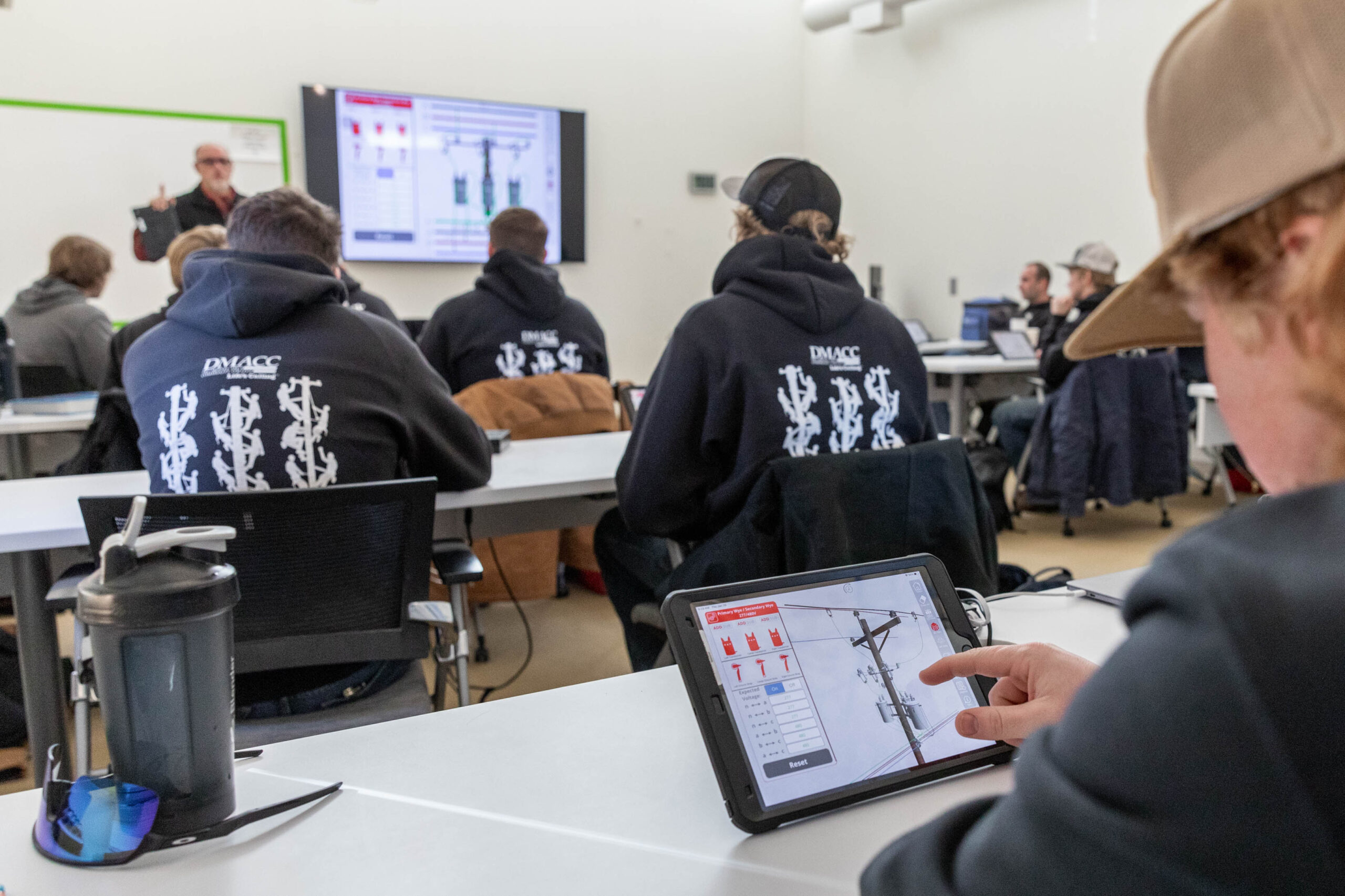 Building Sustainable Talent Pipelines Between Classrooms and Companies
Index takes the digital eBook and app-based training programs it creates for private companies and configures them for use in the classroom, accelerating companies' workforce development initiatives.
Students use these interactive digital materials to study, and if deployed in community colleges, eventually graduate with a certificate or associates degree. The company then benefits by hiring these students into their formal training programs that use the same Index eBooks and apps.
Use Case: Putting Line Mechanic Apprenticeship to Work for Community College Students
In August 2022, fifteen students at Des Moines Area Community College began an Electric Utility course that would be taught using next-generation digital learning materials from Index.
Each student received a tablet loaded, with a few modifications, the Index AR Solutions Line Mechanic Apprenticeship training program used by MidAmerican Energy to train their employees. For the first time, community college students would be learning with the same training material they would encounter if in the future they joined MidAmerican.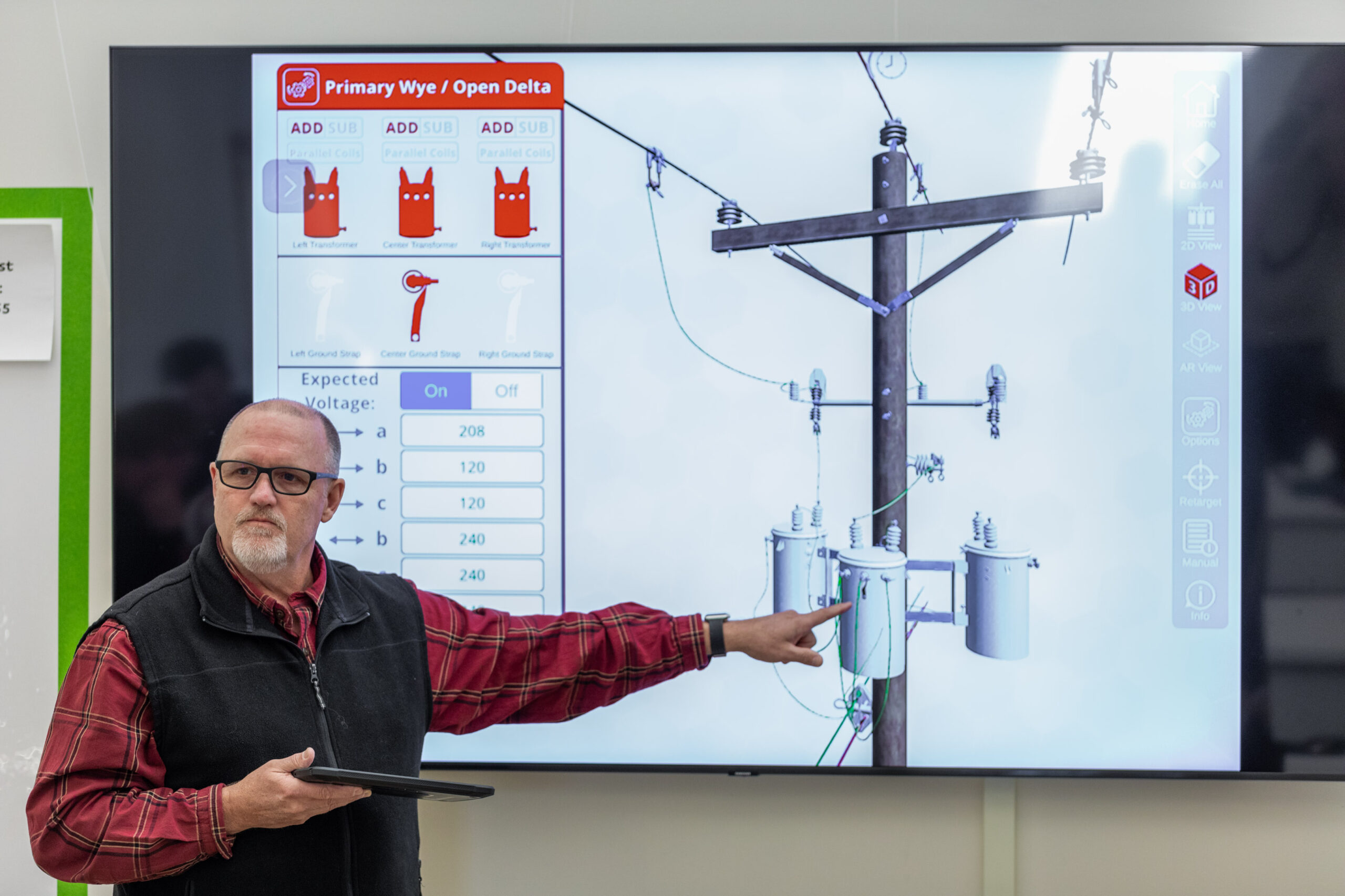 Working with Index, MidAmerican had just completed a major upgrade of its Line Mechanic training program resulting in 17 interactive eBooks and 12 augmented reality applications. Index created these materials in close collaboration with MidAmerican front line workers, subject matter experts and instructors. These powerful tools were now placed at the fingertips of the community college student.
Education solutions from Index work for students in any setting, from high school and vocational schools to college classrooms, corporate training centers and beyond.
In the Index eBooks, the students and the instructor are experiencing 1,000 pages of content embedded with hundreds of educational videos of line mechanic performing work and giving guidance. There are also hundreds of photos of line mechanics and their work sites as well as graphics, knowledge checks, glossary terms and human performance tools. Additional eBook features include note taking, search, text-to-voice options, contextual popovers and much, much more.
In the Index applications, the students are experiencing best-in-class augmented reality and 3D animations created in collaboration with MidAmerican that "bring to life" tougher to learn concepts and skills. Students can practice anywhere part and component identification and step by step process instructions – complex tasks required of electric utility line mechanics.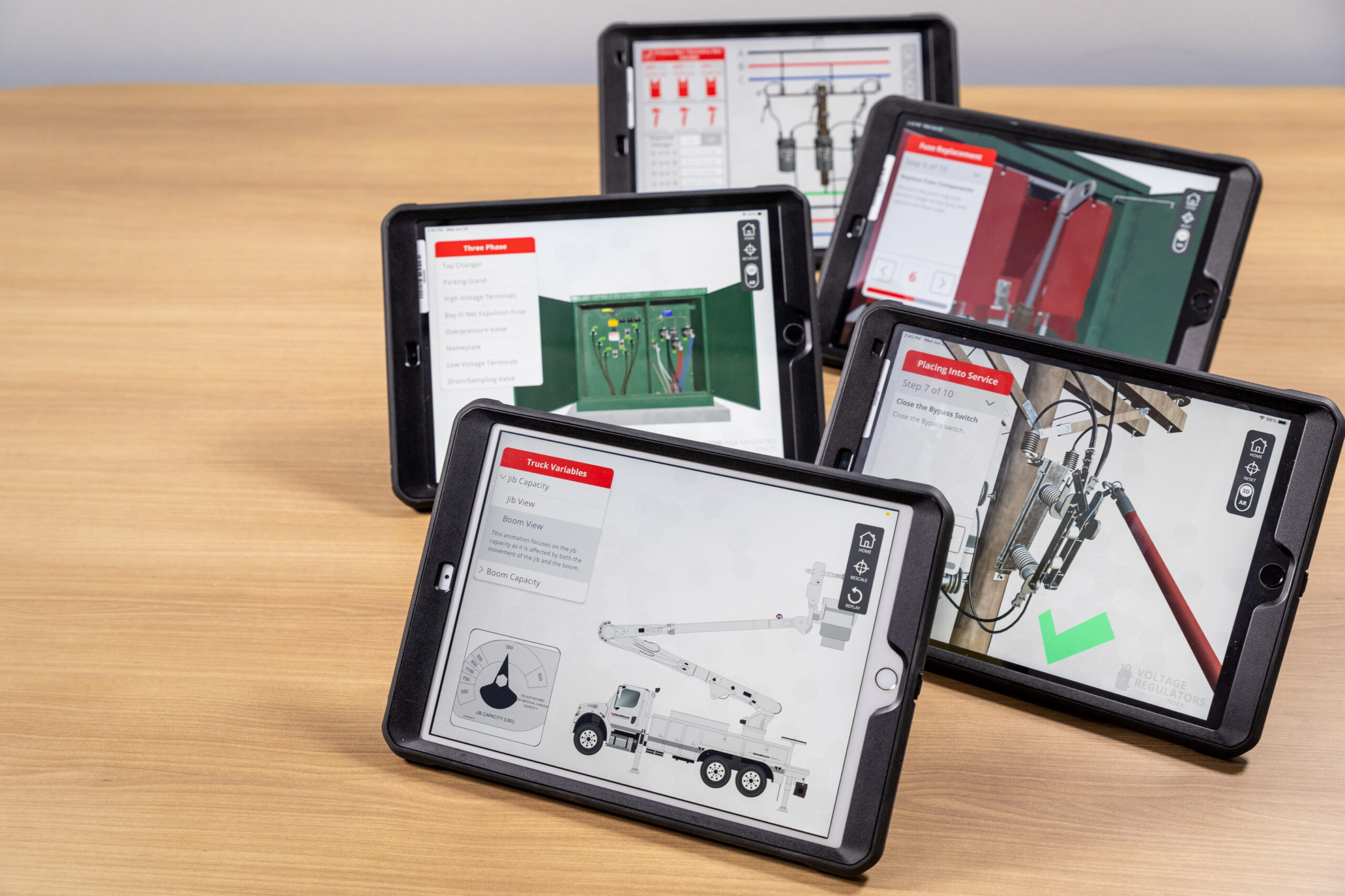 Modern Learning Tools Drive Engagement and Knowledge Retention
The early results have been extraordinary. With regards to retention, fourteen of the fifteen students returned for the second semester. Further, the course is oversubscribed and as a result, the college will double the class size in the fall of 2023. The instructor and students are fully engaged, motivated by the MidAmerican line mechanics highlighted in every photo, video, eBook and application.
Students benefit by getting to study the training material used by a potential employer. Employers benefit when they hire candidates already versed in their training materials. Students and employers alike benefit from the best-in-class Index eBooks and apps. The joint success was a result of the partnership between MidAmerican, Des Moines Area Community College, and Index.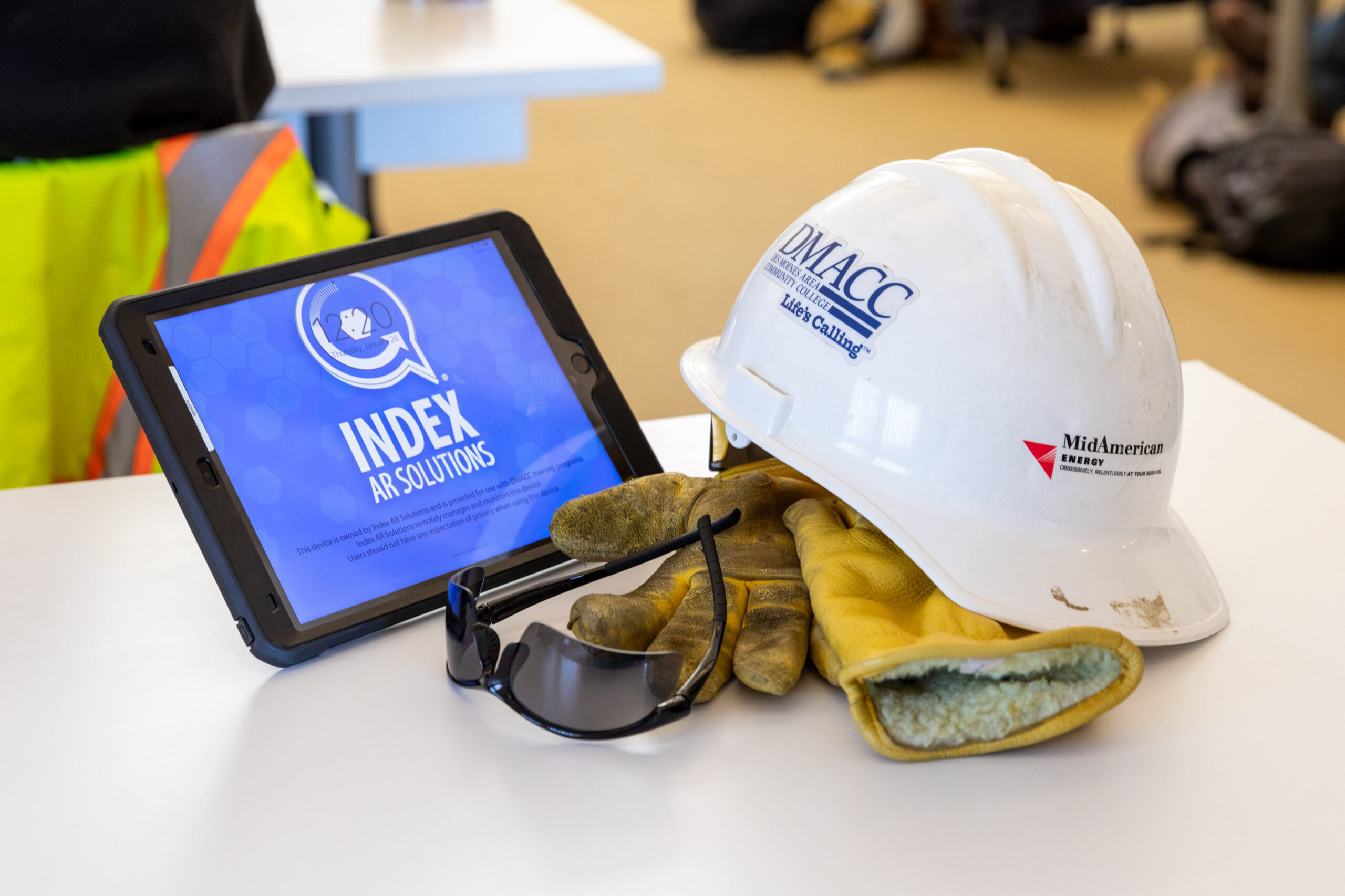 Is a skilled workforce vital to your company's success? Contact Index AR Solutions today to learn more about how digital Apprenticeship Programs built on Index eBooks and apps can educate your team members and potential hires.