"Start with an eBook, then pour in the Index process approach, rich interactive content and passion for helping people do their work."


–Dan Arczynski, President & CEO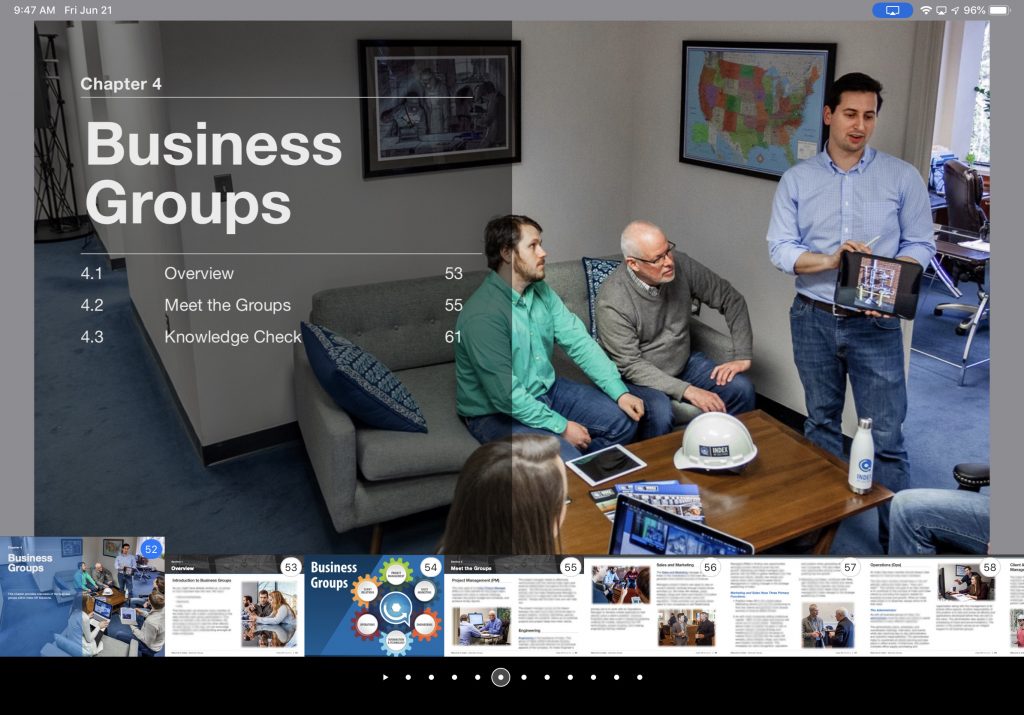 Customized to meet a client's precise training needs and branding, Index eBooks™ are not your typical eBook. Index eBooks™ contain a broad array of rich content to include videos, photos, audio, text, graphics, interactive activities, quizzes, and tests. It is not unusual for our client's workers and managers and even CEOs to say "this is the best training material they have ever seen." Index eBooks™ should not be overlooked when making a decision about upgrading a company's training material and programs.