Using apps created by Index AR Solutions, workers now have the information they need, just in time, no more or less than required, to perform their work faster, with fewer mistakes and with less risk. It is not uncommon for a worker using an Index AR app to increase productivity 2X to 4X.
Index AR apps enable enterprise best practices to be standardized across many regions and locations. When improvements to the app are made based on new practices or other changes in the workplace environment, updates are electronically pushed out to the workforce, ensuring that all users have the very latest information and reference material.
---
Here are a few examples of the more than 80 high-impact AR apps that Index AR and its teaming partner Newport News Shipbuilding have developed since 2011.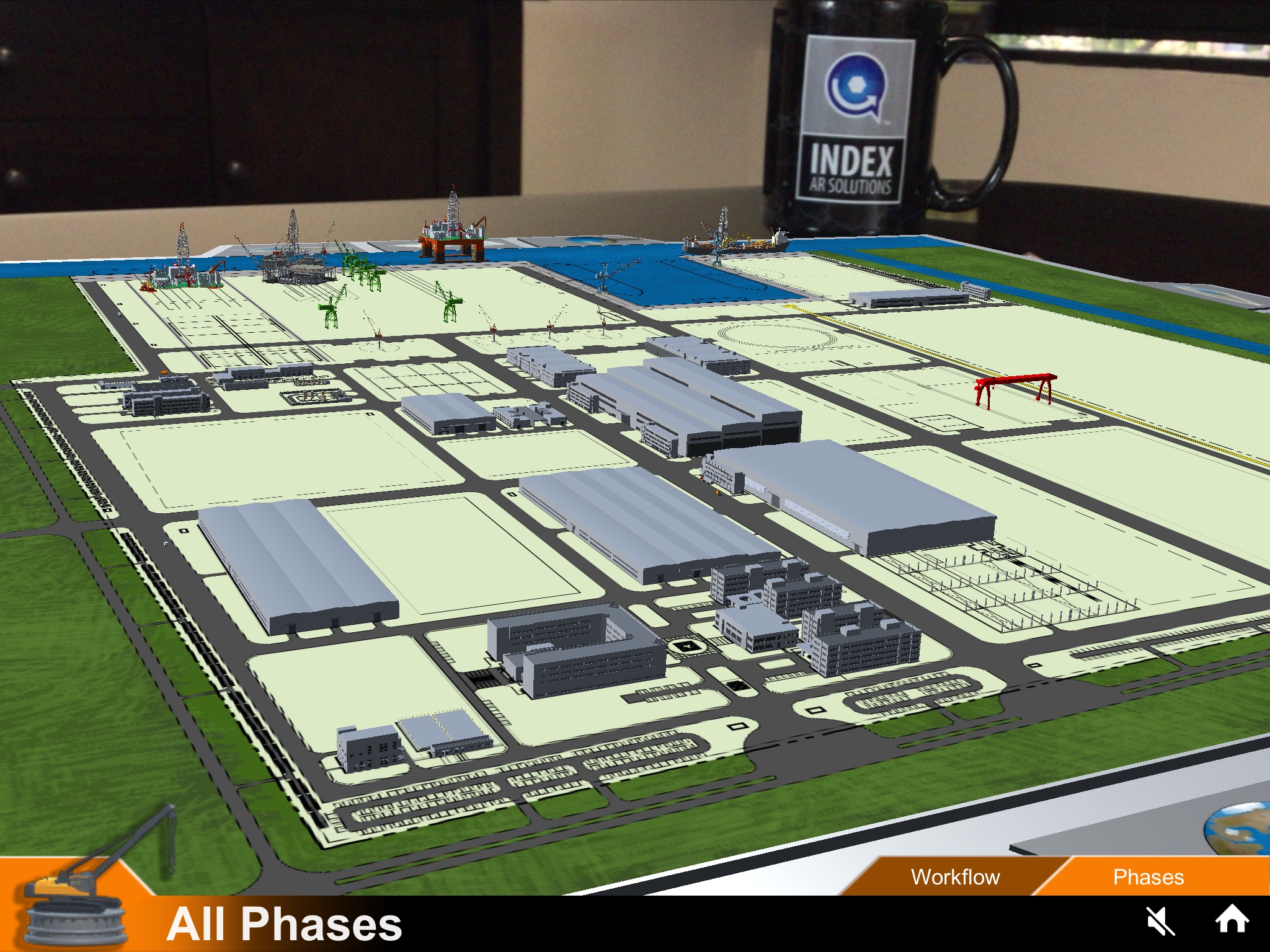 An industrial marketing AR app helps a client's globally distributed customer base visualize and explore a 500 acre, billion-dollar facility virtually. The app eliminates the need for 80-slide sales presentations or costly and time consuming on-site visits.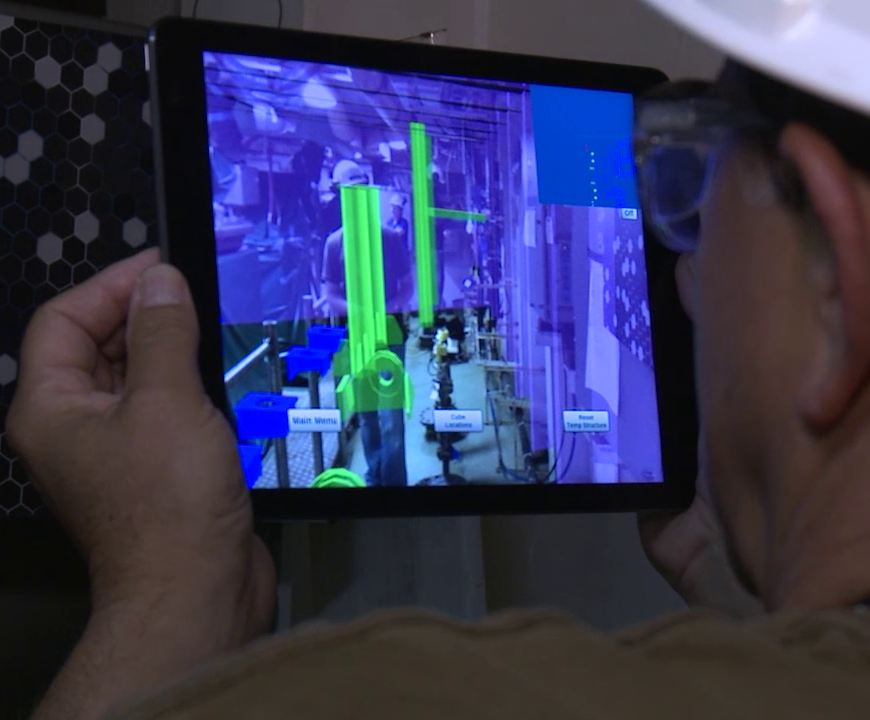 Using two different shipbuilding AR apps, a client's 36-hour inspection was conducted in 90 minutes and a six-week survey was completed in three weeks – both on a first-time use of each app.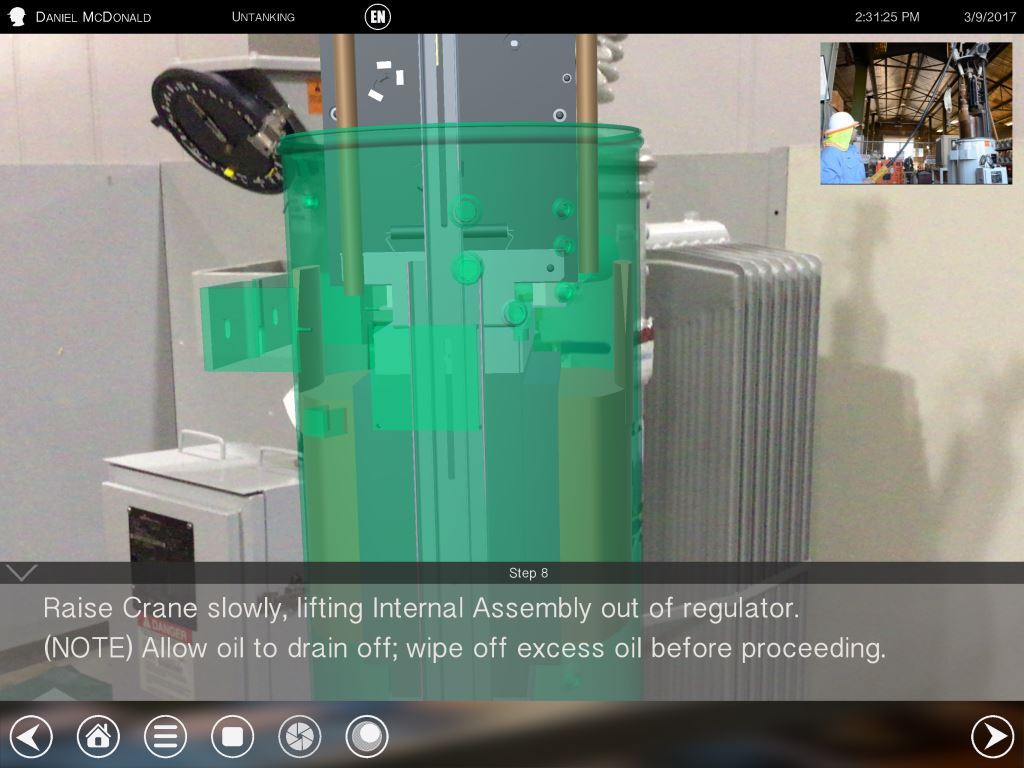 A utility voltage regulator AR app for new employee training and equipment maintenance provided the mechanism for knowledge transfer from experienced workers and dramatically decreased maintenance time, errors and mistakes by novices.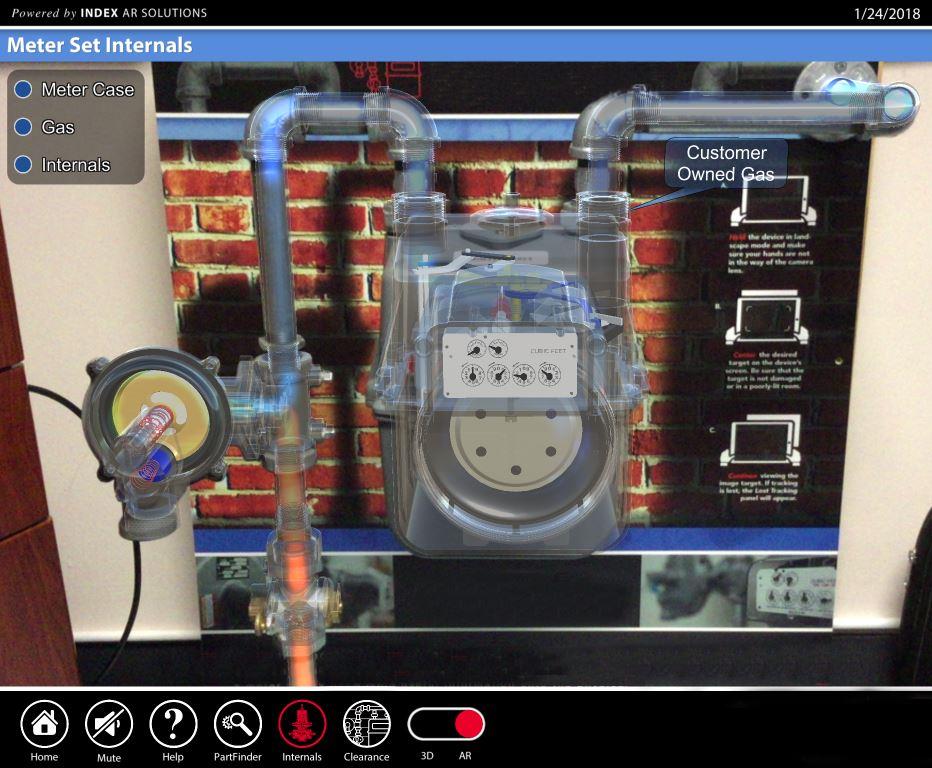 An AR app is being used to revamp a client's large apprentice program, supporting their goal to significantly reduce the time to train new workers.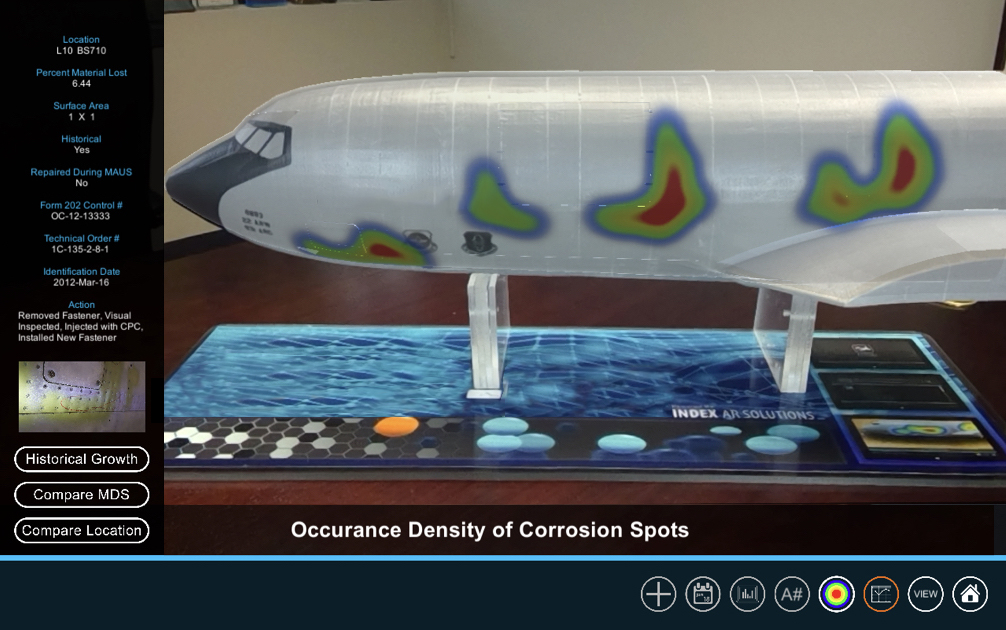 For an aircraft fleet operator, an AR app enables big data visualization – displaying corrosion data over aircraft structures to help decision makers and mechanics understand, locate and perform repairs.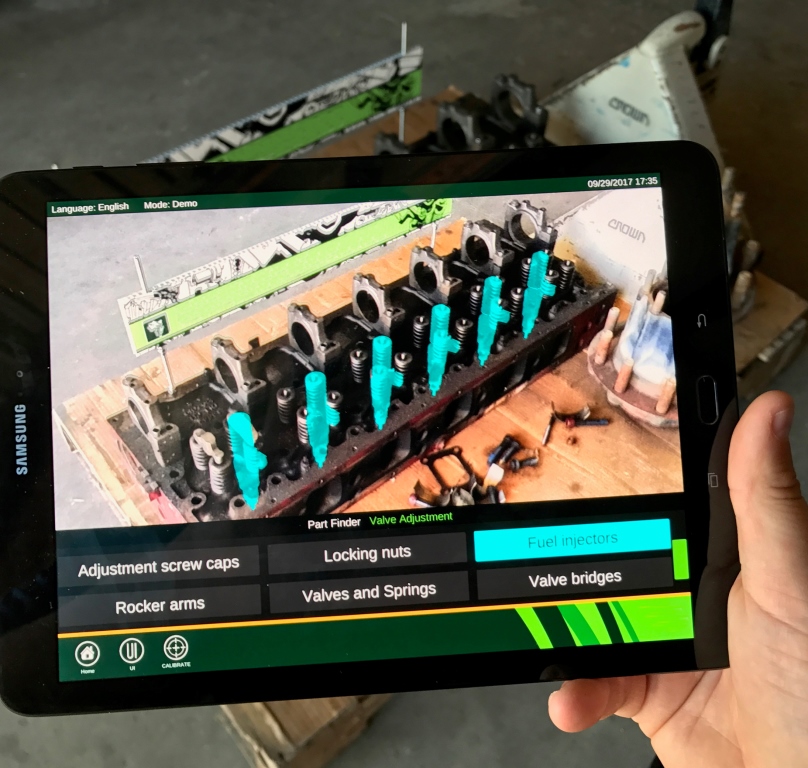 An AR app that helps a client's workers repair large prime movers. By working closely with the client, Index AR was able to optimize the maintenance process used by mechanics across their many repair facilities.
---
See more in our one-pagers for specific examples of how Index AR is used in various industries: