West Point Grad Hannah Dahlem Describes Successful Transition from Service to Dream Job at Index AR Solutions
August 31, 2021
Thanks to the West Point Association of Graduates (WPAOG) Career Services department, Hannah Dahlem, class of 2018, landed her dream job at Index AR Solutions. Now she's encouraging others to follow her lead.
"Our mission is people first, and we help workers with their jobs and safety, said Dahlem as a featured guest on the inaugural episode of the WPAOG podcast. "It's definitely a wonderful place for a West Pointer to be, and we already have several West Pointers at the company."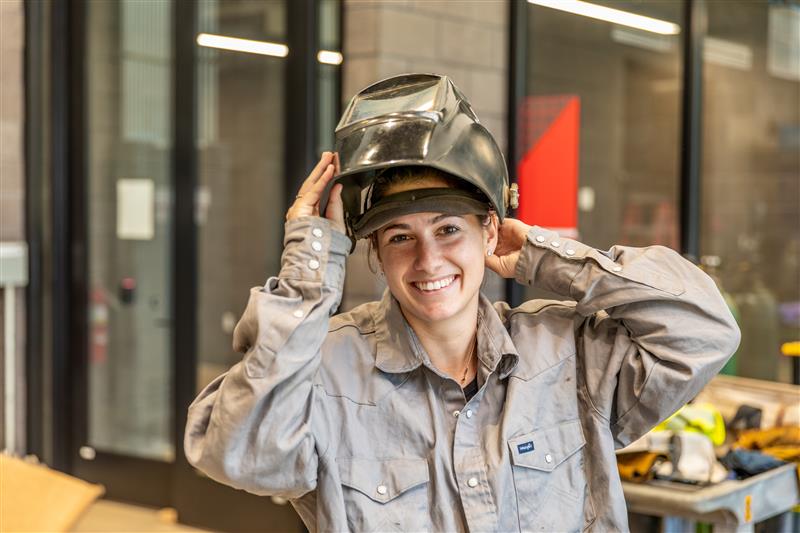 Index is a technology leader that develops and deploys custom built, augmented reality based mobile solutions for clients across a wide range of industries. The firm is currently hiring for a variety of dynamic positions to help create the mobile app and eBook solutions that are driving the company's strong growth.
During her podcast interview, Dahlem spoke about the leadership culture at Index and making the transition from a service academy to the business world. The brand-new WPAOG podcast is hosted by Mike Lyons, class of 1983 and Major Giving Officer at the AOG. The first episode profiled West Point's Career Services department and how it is helping alumni transition to a rapidly changing work environment, especially in the tech space.
Dahlem explained how she contacted the Career Services team after she transitioned out of the Army and began changing her career path. She encouraged West Point alumni to contact the AOG's Career Services as soon as possible once they are considering transitioning. The academy boasts one of the best professional networks with connections to leading businesses and organizations across the country.
Click to listen to Dahlem's interview on the inaugural WPAOG Podcast
That includes very senior level individuals and former graduates with extensive backgrounds. For example, Dahlem's path crossed with Index as CEO Dan Arczynski, West Point class of 1978, was also contacting the Career Services for its recruiting efforts.
After speaking with Arczynski, Dahlem was referred to the interview process and the rest was history.
"There are incredible opportunities to wear so many hats here at Index and make a difference helping other people," said Dahlem, who recently earned her Project Management Professional (PMP) certification while working for Index. She expects to receive her MBA in 2022.
Working at Index means collaborating with passionate colleagues who are motivated to help solve real client challenges. The firm offers great benefits and promotes a strong work/life balance. Index is now hiring for multiple positions. For more information and to apply now, visit Index AR Solutions on Indeed.com.
To learn more about the West Point Association of Graduates, visit their website.