T&D World Article Showcases Index AR Solutions Mobile App Built for Duke Energy Microgrid
December 4, 2020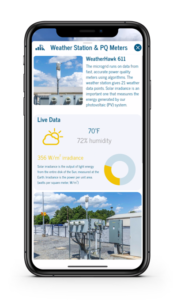 A recent T&D World article profiled how Index AR Solutions has been working with Duke Energy to create a mobile app virtual tour of the utility's Mount Holly microgrid facility.
Entitled "Duke Energy Now Offers Mobile Virtual Tour of Microgrid Innovation Lab," the article describes how the microgrid is part of Duke Energy's emerging technology and training center. It can be fed from traditional facilities on the electrical grid, or it can be isolated from the grid and fed from its own advanced internal generation sources.
Duke uses the facility as a testing ground for technology that will modernize the electric grid. Thanks to Index, users can now explore the microgrid from the palm of their hand.
T&D World noted how the MicroTour mobile app allows employees and visitors to learn more about the Mount Holly microgrid in real time regardless of their location. The app combines AR, videos and photos to create an immersive tour of the microgrid yard. Workers on location can use the app and smartphone camera to scan the microgrid yard and see overviews of each piece of equipment, including specifications and streaming real-time status.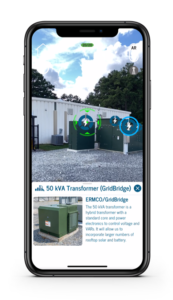 MicroTour's virtual flyover allows offsite users to explore a 3D model of the microgrid and 20 pieces of select equipment. Tapping a beacon on each piece of equipment provides a short video, rich description and photos. A built-in live stream enables MicroTour users to monitor the site in real time.
MicroTour is available now in the Apple App Store and Google Play Store for Android devices. It was also recently featured in Duke Energy | illumination, a weekly newsletter showcasing stories about people, innovations, and community and environmental issues.
MicroTour is just one of the latest AR-based workforce training and education innovations released from Index. The rapidly growing company recently celebrated a major milestone in its product library, which now includes nearly 240 unique mobile apps and eBooks being created through the company's SuperApp® Development model.
Click here to read the full T&D World article.