MidAmerican Energy Recognized for Workforce Development Leadership and Digital Training Innovation
December 15, 2022
As many industries struggle to hire and train workers fast enough, forward-thinking companies like MidAmerican Energy are getting the job done.
The Index AR Solutions client received a 2022 Impact Award from the Center for Energy Workforce Development (CEWD) for a series of initiatives and programs that promote a skilled, diverse talent pipeline for the energy sector.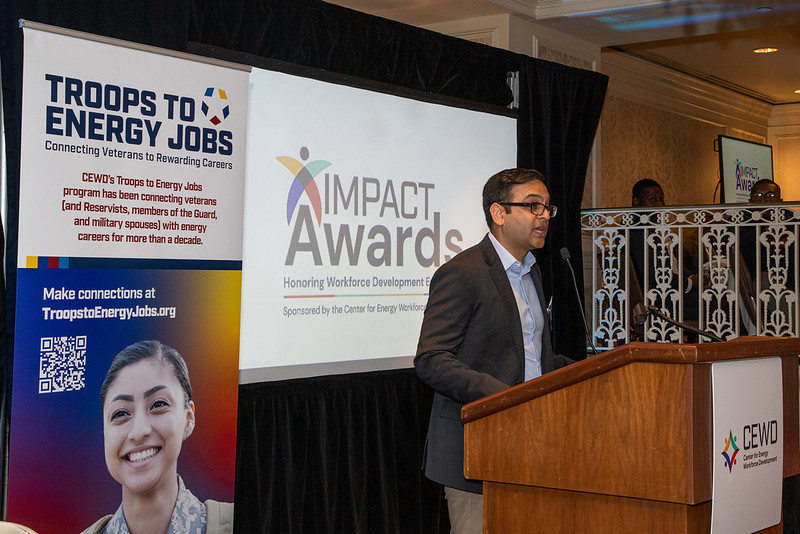 Announced at the 2022 Workforce Development Summit in Washington, DC, MidAmerican earned a Chairman's Award for Workforce Development Leadership, CEWD's highest honor. Criteria included promotion of 21st Century Careers in Energy, achievements around Diversity, Equity, and Inclusion (DEI), and enhancements to office culture and operations that attract a skilled, diverse workforce. The award also recognized innovation in approaches to training and upskilling, specifically the work being done with Index AR Solutions.
MidAmerican has been working with Index AR Solutions over the past several years to modernize 13 apprenticeship programs, replacing antiquated training materials with digital curriculums of eBooks and mobile apps. The modern, interactive training technologies deployed by MidAmerican have proven valuable in supporting a younger, higher-turnover workforce.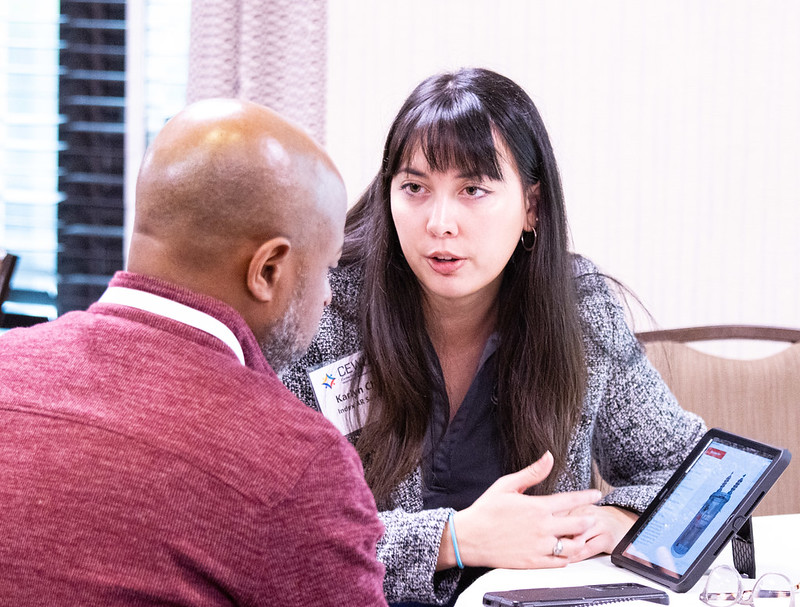 The approach also brings the power of multimodal training materials to new talent pools while accelerating access across hard-to-reach communities. It is a model that can help utilities reach DEI hiring goals as it extends training to localities that may not have been traditionally considered for hiring opportunities.
For example, the Impact Award recognized how MidAmerican's community college initiative gives students access to modern, field-proven learning materials and helps prepare them for careers at utilities. At the core of the first-of-its-kind initiative is the digital curriculum built by Index AR Solutions for MidAmerican's line mechanic apprenticeship that is being implemented at Des Moines Area Community College (DMACC).  Index AR Solutions and DMACC have signed a teaming agreement and these materials are already being used in the classroom with exceptional results.
Index worked with MidAmerican to implement the immersive, multimodal digital curriculum for classroom instruction at DMACC that gives students the exact skills and information needed to be hired as a power line mechanic. Materials include a library of 17 Index eBook™ titles and 11 interactive mobile apps that are delivered via tablets to students enrolling in a two-semester course.
Working with DMACC and Index, the initiative enables MidAmerican to attract and train a diverse team of new employees – regardless of background – to the same standards and reach target skill levels more consistently.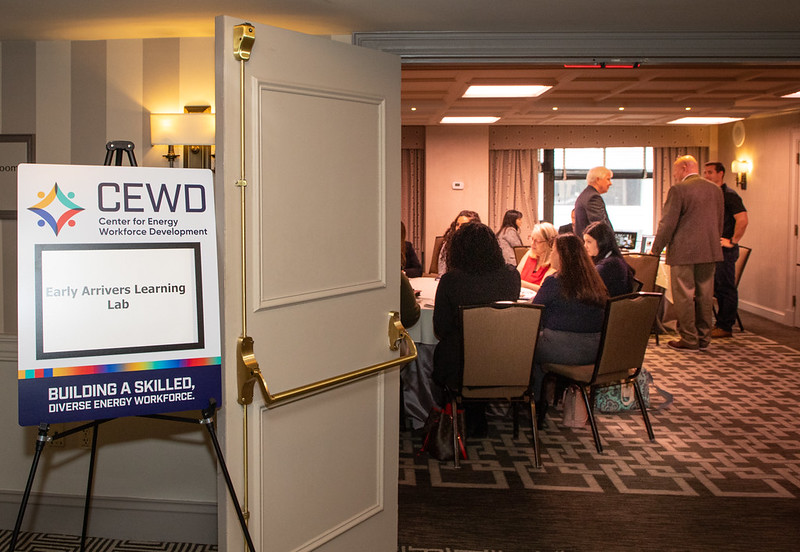 Index also participated in the CEWD Workforce Development Summit, hosting a Learning Lab Session entitled "Digital Learning Tools Meeting the Needs of a New Generation of Energy Workers". The session explored the curriculum Index created for MidAmerican's DMACC Line Mechanic Associates Degree program and other examples of the more than 20 multi-year apprentice programs that Index has modernized for major utility partners.