Index AR Solutions Talks Innovation at 2018 EnerTech Energy Technology Forum
December 13, 2018
Index AR Solutions Vice President Scott Sommers recently presented at the 2018 EnerTech Energy Technology Forum and Limited Partners Meeting, an annual gathering of some of the world's leading energy innovators, hosted by EnterTech Capital.
Participating in the event's Innovation Showcase segment, Sommers provided a thought-provoking update on the power and growth of AR, demonstrated by the growing popularity of Index AR's solution portfolio. He explained how major utilities and other clients are experiencing dramatic improvements in human performance and efficiency, as well as with training, knowledge transfer and safety thanks to Index AR offerings.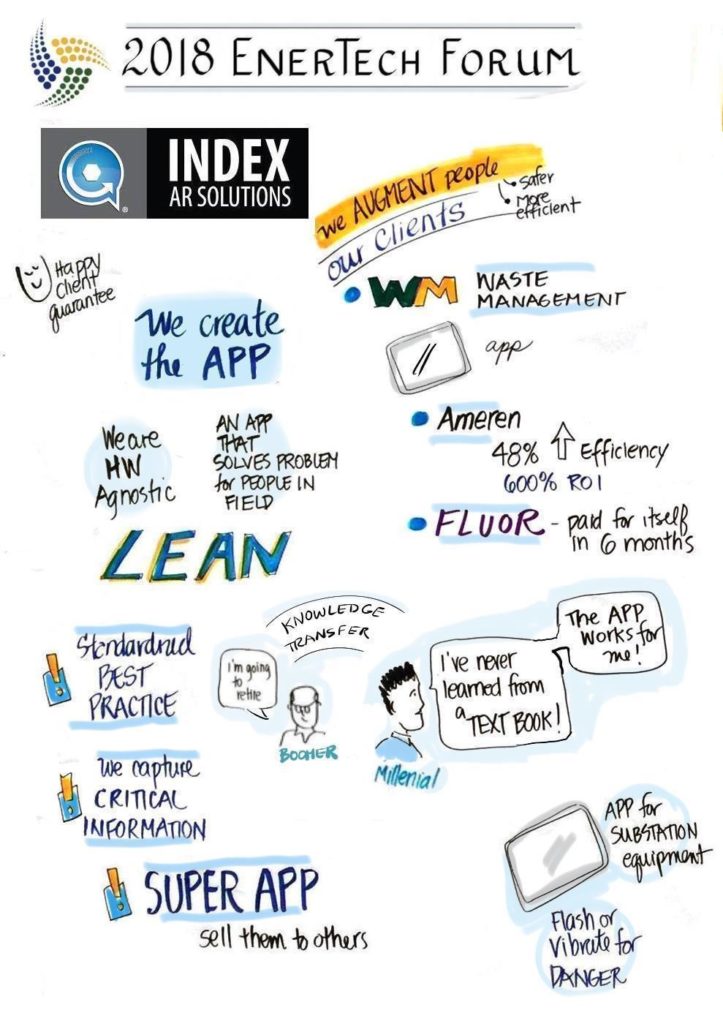 The EnerTech Energy Technology Forum and Limited Partners Meeting was held November 27-28 in San Diego, attracting major sponsors from the IT, banking, insurance and other industries such as Salesforce.com, TIBCO Software, CIBC, HUB International and others.
Sommers' discussion resonated well with Forum attendees who were keenly focused on products or services that dramatically improve the profitability of producing or consuming energy.
EnerTech Capital is a private investment firm focused on innovation in the energy and technology industries. Founded in 1996, with offices in several major U.S. and Canadian cities, the firm has managed approximately $500 million through four funds and has delivered 38 exits.
For more information on Index AR Solutions offerings and partnership opportunities, visit indexarsolutions.com.