Index Joins Utility Industry Leaders at E Source Forum 2023
October 17, 2023
Index AR Solutions sponsored and participated in the annual E Source Forum in Denver recently, joining industry professionals focused on charting the future of sustainable utilities. Nearly 600 people attended this year's E Source Forum, which has facilitated learning, networking, and collaboration among utility professionals from across the U.S. and Canada for nearly 30 years.
At the event, Senior Vice President Scott Sommers participated in a panel discussion on "Capabilities to Build a Skilled Workforce" as part of the event's E Source Solutions Showcase. Workforce development was a key topic of discussion, with Sommers offering some key insights into the challenging state of the labor market for skilled trades. Sommers was joined at the Forum by Chris Biernacki, Senior Director at Index.
Index is a leading creator of digital workforce training. The company has particular expertise in training solutions for the utility industry, with nearly two dozen apprenticeship and education programs that have been completed, in development, or under contract.
Digital training curriculums built on Index eBooks and visualization apps have been well received by students and training program leaders alike, Sommers noted, because the curriculums reflect how people are auditory, visual, or tactile learners. Index uses multi-modal content and learning techniques, giving information to students in the format they are most comfortable learning in, so that they learn quicker and retain more – a reality that is consistent across diverse populations and economic groups.
Sommers said that Index apprentice programs generally reduce learning time by about one third, underscoring the power of these first-of-their-kind digital curriculums.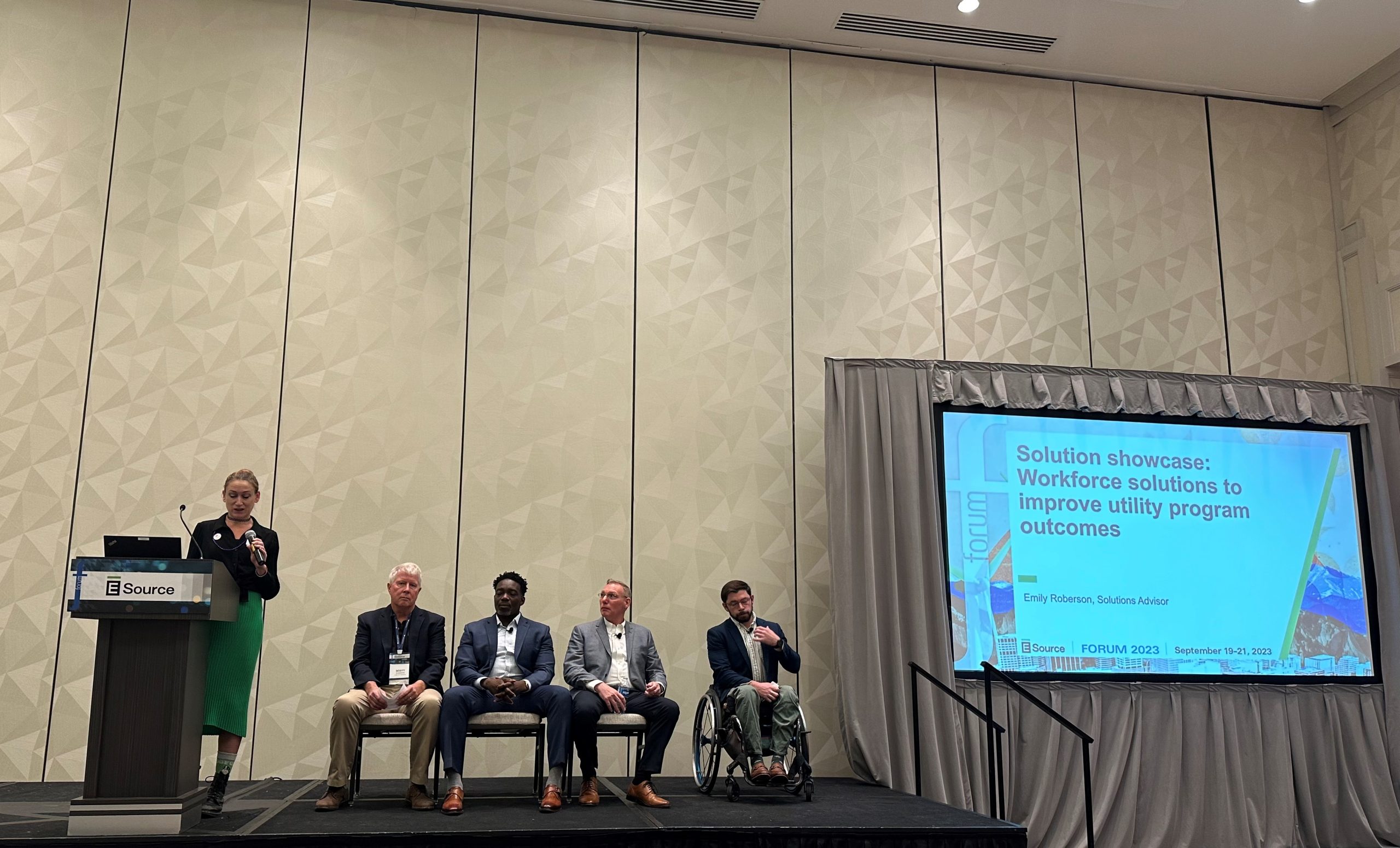 Index has been partnering with major utilities and community colleges to begin implementing the curriculums in the classroom for the first time.
A new Electric Utility Program launched last year at Des Moines Area Community College (DMACC) featured a digital curriculum based on modern, field-proven training materials that Index created in partnership with MidAmerican Energy using eBooks and mobile apps delivered via tablets.
Fourteen of the fifteen students enrolled in the successful course's first semester at DMACC last fall returned for the spring semester. Thirteen of the fourteen program graduates accepted positions with MidAmerican or other utilities at an average annual starting salary of more than $65,000.
DMACC decided to double the class size for the fall session, and based on positive feedback from students and the instructor, it was quickly oversubscribed, with more than 30 students lined up to register.
The digital curriculum built by Index helps contribute to the high retention rate for graduates who go on to become utility apprentices, especially ones that feel adequately prepared.
To learn more about the Index apprentice program solutions and how they are helping utilities establish long-term talent pipelines, visit indexarsolutions.com/education.