---
The Fall 2017 Index AR Retreat will bring together select enterprises and interested parties to share and better understand Augmented Reality (AR) and its application in industry.
This unique opportunity to share will accelerate the adoption of AR and make our employees more safe, capable, productive while improving quality and enabling knowledge transfer.
The retreat – hosted by Index AR Solutions at Kingsmill Resort in Williamsburg, Virginia – is scheduled to allow participants to travel to Williamsburg on Monday, November 13 and travel to and arrive at any mainland USA destination by the night of Tuesday, November 14.
The retreat offers participants a unique opportunity to experience hands-on Index AR demoes and exhibits, listen to speakers describe how their companies are using and considering using Index AR and network with other participants that are assessing how augmented reality could help their companies.
---
INDEX AR SOLUTIONS DEMOS AND EXHIBITS
A 7-10 am session on November 14 in the James River Ballroom will offer retreat participants the opportunity to walk around and experience first-hand Index AR Solutions displays and demos. From 7-8 am, breakfast will be served right outside the ballroom and participants are encouraged to eat, network and experience Index AR first hand.
The 10 augmented reality demos and displays will feature a few of the more than 80 Index AR Solutions / Newport News Shipbuilding (NNS) AR projects as well as some of the ongoing R&D conducted at NNS. We have asked clients to spend some time at their own displays/demos and speak to their experience utilizing the AR. Here is a short description of each display/demo.
---
CONFIRMED SPEAKERS
---
Dan Arczynski – President & CEO, Index AR Solutions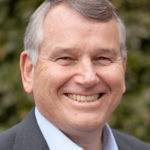 Prior to Index, for 19 years Dan held a series of executive positions in the shipbuilding industry. He has served as corporate vice president of both business development and strategy at HII as well as sector vice president of strategy at both Northrop Grumman Shipbuilding and Northrop Grumman Newport News. During this period Dan had staff responsibility for both strategic and growth initiatives and served on the board of directors for Continental Maritime of San Diego, AREVA Newport News and Savannah River Nuclear Solutions.
Prior to shipbuilding, for five years Dan was vice president of strategy and vice president of mergers and acquisitions for Shawmut, a large New England regional bank. He was also a consultant for Marakon Associates a firm focused on creating shareholder value for its clients.Dan is a veteran of the US Army and served for twelve years attaining the rank of Major. During this time he led five platoon size units and commanded a light infantry company. He also taught economics, finance and investments at West Point.
Dan is a 1978 graduate of the United States Military Academy where he was on the Dean's List, Commandant's List and Superintendents List. He is a 1986 graduate of the Harvard Business School where he was a graduate of Highest Distinction and was elected Baker Scholar.
---
Timothy Berg – Executive, Utility Industry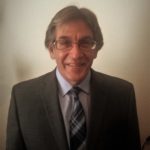 Timothy Berg most recently served as the deputy energy manager for asset management for Imperial Irrigation District. He has a distinguished utility industry career spanning 30 years and at IID worked to realign personnel and reporting relationships to strengthen the utility.
Prior to that appointment, Timothy served as manager of corporate business development at the Sacramento Municipal Utility District.
His utility jobs have encompassed business development, engineering, operations, construction, asset management, start-up development, sales and customer service.
He has held utility positions as director of operations and design, corporate director of strategy, vice president of communications and vice president of utilities.
He has served at Sierra Pacific Power Company (now NVEnergy North), as vice president utilities at MasTec Corporation and as vice president at Network West and Golden State Energy.
He is a graduate of Sacramento State University and holds a bachelor of science in electrical engineering. He has served on public and private boards and is a patent holder.
---
Liana Hite – Supervisor-Telecom Field Operations, Ameren Corporation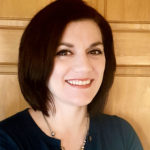 Liana Hite is a relative new comer to the utility Industry but has experience in cutting edge technologies from her background in education and in the communications service provider industry. Her diverse background has given her a collaborative spirit, a challenging mindset and a "Why Not?" attitude. She has been with Ameren since October 2013 where she started as a Field Engineer for Telecom Field Operations.
She has worked on multiple innovation initiatives for Ameren, is currently the Telecom Supervisor for Field Engineering and oversees network deployment for the AMI project. Liana serves on the Board of Directors for the Utilities Technology Council and works with her colleagues on the EPRI Telecom Initiative. Liana is an avid supporter of Continuous Improvement and Stewardship and believes strongly in the adage to "Bloom where you are planted".
---
Mike Hoff – Manager of Delivery Assurance and Quality, MidAmerican Energy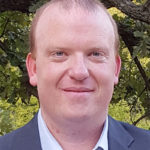 Mike Hoff has been a member of MidAmerican Energy's team since 2012 with an educational background in mechanical and nuclear engineering. Mike started his career with MidAmerican Energy as an intern evaluating potential locations to construct a new nuclear generation facility within the service territory. Upon graduation, he joined the gas delivery department working in engineering and compliance. Mike then transitioned to supervising frontline represented employees installing gas distribution facilities to serve customers. Mike moved from that position into his current role as manager of delivery assurance and quality in 2015.
As a member of the gas delivery leadership team, Mike leads the operational support departments that include apprenticeships, training, storerooms, metering shop, and damage prevention and recovery. MIke also lead the strategic development of the 10-year financial plan, regulatory filings and growth plans.
Outside of work, Mike enjoys spending time with his wife and three kids (ages 7, 5 and 2). Mike stays involved in his community by coaching youth sports specifically hockey, soccer and baseball.
---
Robert Locke – Director Electric Safety, Training & Environmental Compliance, Dominion Energy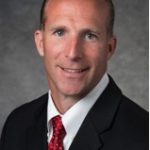 Robert Locke took on his current role in May of 2016. He oversees the Safety, Training and Environmental Compliance groups for Electric Distribution and Electric Transmission.
He held various assistant buying positions working for The May Company in Pittsburgh after achieving his Undergraduate Degree. He joined the Consolidated Natural Gas Company in 1998 as a Buyer of natural gas pipeline materials and services. After the merger with Dominion Resources in 2000, he entered Dominion's Six-Sigma Program and achieved technical certification as a Black Belt and later a Six-Sigma Master Black Belt. In 2003, he was named Supervisor Supply Chain Management and later Manger Supply Chain Services supporting the Nuclear, Fossil and Hydro Power Generation Business Units.
In 2006 he was named Manager of Benefits for Dominion responsible for the Health, Welfare and Retirement Plans. He took on the position of Director Total Compensation Strategies in Human Resources in 2008, responsible for Benefits, Compensation, Payroll and Employee treatment for acquisitions and divestitures. In 2010, he was named Director of Strategic Sourcing and Supplier Diversity. He was responsible for cross business unit procurement activities, Fleet Management, Accounts Payable and Supplier Diversity.
In 2012, Robert was named Director Electric Distribution Operations for Dominion Virginia Power and North Carolina Power. In that role, he had responsibility for Electric Operations, Metering, Network and Outdoor Lighting, overseeing a team of 725 Colleagues.
Robert received a Bachelor's Degree in Industrial Management from Carnegie Mellon University. He also received a Masters in Business Administration from Virginia Polytechnic Institute & State University.
He served on the Board of Directors for the Evergreen Athletic Association as President. He also served on the Boards of the Metropolitan Business League, the Virginia Business Coalition on Health and the Virginia Minority Supplier Development Counsel.
He and his wife have two children.
---
Mike McCarthy – VP Implementation, Paradigm Group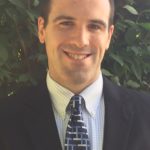 Mike is currently VP, Implementation at Paradigm Group. In partnership with Index AR Solutions, Paradigm Group, is the preeminent sales training company for integrating and implementing enterprise augmented reality within B2B sales. Mike has authored a whitepaper that establishes how and why augmented reality is going to revolutionize B2B sales.
Through research and collaboration with fellow retreat speaker, Andy Ralph, Mike explains how previous successes using AR as a B2B sales tool and how human psychology pave the way for further organizations to benefit from adopting AR into their B2B sales process when implemented effectively.
In Mike's role as VP of Implementation, he coaches sales teams and managers on how to adopt new sales processes and integrate new products into sales cultures. Mike also provides follow-up coaching to ensure learnings stick, and he tracks the return generated from Paradigm Group sales training.
Mike is a graduate of James Madison University, with a Bachelor's degree and history. Mike was distinguished as one of a select few students chosen to present an academic work at the JMU Asian Studies Conference in 2012.
---
Vu Nguyen – Manager, Corporate Venturing, Waste Management, Inc.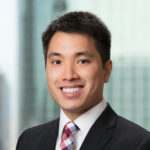 Vu currently serves as Manager, Corporate Venturing at Waste Management, Inc., where he manages technology scouting & investment activities with entities within the waste space. Previously, Vu spent 7 years with GDF Suez developing generation facilities including wind, solar and combined cycled plants.
Vu has a chemical engineering degree from The University of Texas at Austin.
---
Thomas A. "Andy" Ralph – Vice President, Business Development, Energy & Chemicals Business Group, Fluor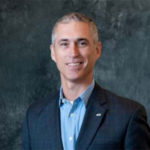 Andy Ralph is currently Vice President, Business Development, for Fluor's Energy and Chemicals business line. In this role, he is responsible for managing Fluor's involvement in the offshore oil and gas market globally. Andy also leads business development efforts related to the ongoing Sakhalin Island work and Arctic ventures. Andy's participation was instrumental in the establishment of several Fluor joint ventures, including COOEC-Fluor Heavy Industries Co., Ltd. between Fluor and COOEC, and Sakhlin Neftegas Technology between Fluor and Rosnet.
Before assuming his current role, Andy was responsible for various key corporate accounts and the LNG regasification global industry account. Andy has more than 20 years of Fluor experience and has held various positions in engineering, project management, and sales.
Andy graduated from Texas A&M University with a Bachelor of Science degree in Civil Engineering. Andy and his wife, Jill, currently reside in Sugar Land, Texas with their two children. In his free time, Andy volunteers as Scout Master for Troop 1631, is Past-President of the Fort Bend Education Foundation, and enjoys endurance running.
---
Beth Scicchitano – AR Team Acting Engineering Manager, Newport News Shipbuilding (NNS)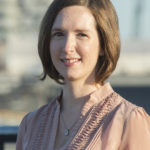 Beth Scicchitano has served in the Augmented Reality (AR) Team at Newport News Shipbuilding (NNS) for the past three years and has taken on successive leadership roles during that time. She joined in 2014 as a project manager before becoming supervisor of the program and research teams. Beth is now the Acting Engineering Manager of the AR Team at NNS, with leadership responsibility over 35 AR engineers, designers, software developers and graphic artists. This NNS AR team provides the technical experts that create AR apps, the proprietary AR software and perform AR R&D for both NNS and Index.
Beth joined NNS in 2001 as a test engineer and then moved to design where she focused on acoustics and ship survivability. In 2011, she became an engineering liaison between engineering, the customer, and contracts. The experience in various divisions at NNS exposed Beth to multiple engineering and production processes and programs.
Beth earned her bachelor's degree in mechanical engineering from The Pennsylvania State University and a master's degree in business administration from Strayer University.
---
Dr. John J. Simmins – Technical Executive, Electric Power Research institute (EPRI)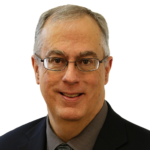 Dr. John J. Simmins is a Technical Executive at the Electric Power Research institute (EPRI) where he manages the Information and Communication Technology for Distribution project set. His current responsibilities focus on bringing thought leadership in the area of integrating diverse applications such as Advanced Meter Infrastructure, Meter Data Management Systems, Distribution Management Systems, Customer Information Systems, Geospatial Information Systems and Outage Management Systems. Dr. Simmins also leads the EPRI efforts in the use of augmented reality, social media, data analytics, and visualization to improve outage restoration efforts and improve grid resilience. He received his B.S. and a Ph.D. in Ceramic Science from Alfred University in 1984 and 1990 respectively.
---
John Wistuba – Electrical Distribution Supervisor, Central Region – Westar Energy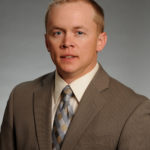 John Wistuba is a supervisor for linemen in Topeka, KS with a diverse background in mechanical engineering and construction.
He has held multiple leadership roles since joining Westar. He started with the company in 2014 as Boiler Engineer for a 540 MW coal fired energy center. He then transitioned to Area Engineer for the Central Region's distribution system. John has also worked as a Senior Wind Turbine Technician and spent 6 years constructing coal, gas, and environmental retrofit projects for Kiewit Power Construction throughout the U.S. and Canada.
John received his Bachelors of Science Degree in Mechanical & Nuclear Engineering from Kansas State University in 2006.
---
George Washington (Ron Carnegie) – Colonial Williamsburg Reenactor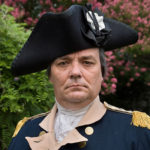 Ron Carnegie has been an historical interpreter since 1979, all of his adult life. He started at California's Living History Center portraying various people of Elizabethan England. He also worked for various museums and sites in California as an independent contracter. Some of these sites include Fort Tejon State Park, The Los Angeles Master Chorale, The Los Angeles Museum of Natural History, and Pia Pico Adobe. Since 1995 Ron has been employed by the Colonial Williamsburg Foundation, performing as George Washington since 2005.
The George Washington role is exceptionally challenging and is surrounded by so many personal feelings, cherished myths and misconceptions. A daunting task indeed. Ron brings to it his high intelligence, dry wit, studious research, dedication, professionalism and period flair.
---
AGENDA
Monday, November 13 – Kingsmill Resort
---
Tuesday, November 14 – James River Ballroom
---
Reception and Dinner for those staying at Kingsmill Resort Monday Night
6:30–7:30pm
Welcome Reception
7:30–9:30pm
Dinner
George Washington (Williamsburg Re-enactor)
7–8am
Registration and Breakfast
7–10am
AR Demos, Displays, Networking
10am – 12pm
Formal Program*
Multiple Speakers
12–1pm
Lunch
1–3pm
Formal Program*
Multiple Speakers
3pm
Depart Kingsmill
---
*During the 10am–12pm and 1–3pm sessions, each speaker will, for 15 minutes, discuss their position, company, industry and challenges faced; explain if they currently do or would consider the use of AR and Index AR and their view on the future role of AR.
---
LOCATION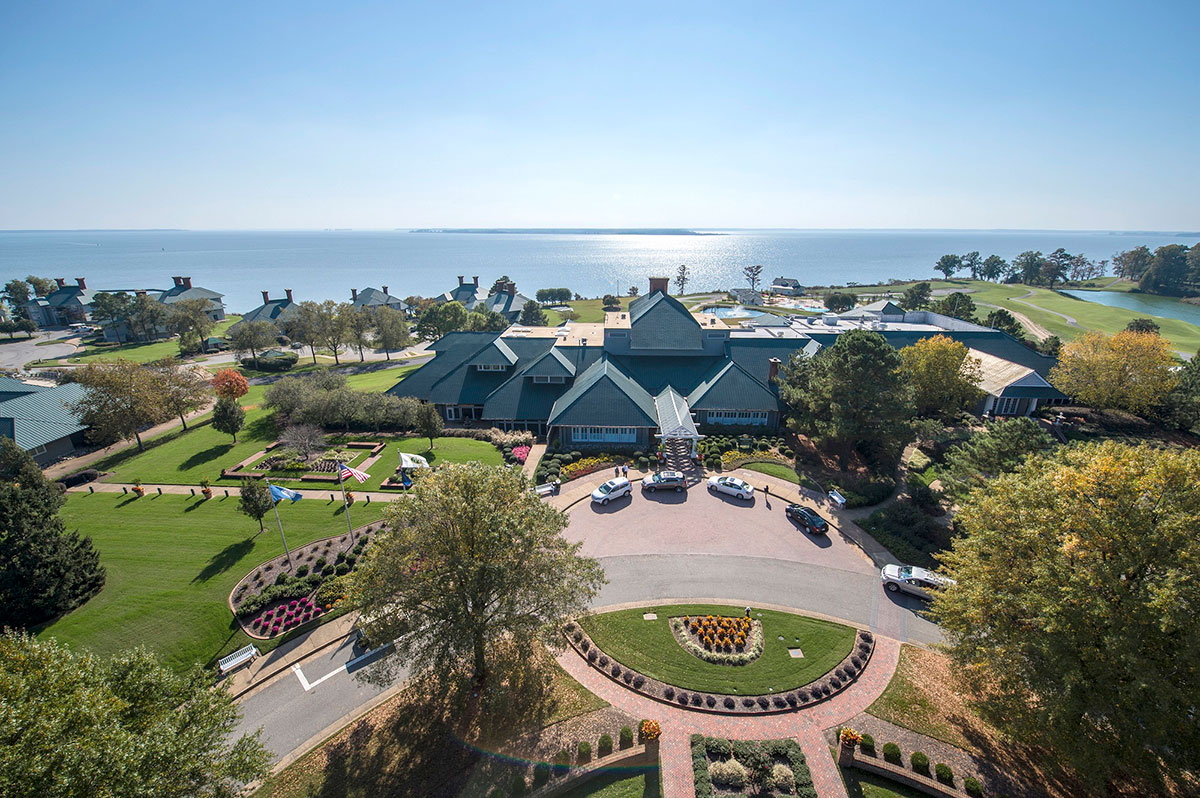 Stunningly set against the James River, Kingsmill Resort is a place steeped in honored traditions and genuine Southern hospitality.
When the first English foot was placed in Virginia, it was here on these grounds that once served as a central part of the area's plantation life in the 1600s through 1800s.
Today, Kingsmill Resort retains those magnificent traits inherent in Kingsmill's early life with grand accommodations, gracious hospitality and stately service.
The Resort's Plantation Golf Course is routed along what was once the original Kingsmill Plantation, and other resort properties and features are similarly located on plantation grounds.
In 1969 Anheuser-Busch purchased 3,900 acres of James River land with plans to build a large brewery. As part of the land purchase agreement, Anheuser-Busch agreed to develop hundreds of those acres into what is now Kingsmill Resort.
Learn more about Kingsmill Resort, its accommodations and amenities here: http://www.kingsmill.com.
---
REGISTRATION AND FEES
There are two elements to the Fall 2017 AR Retreat Fees – 1) accommodations and dinner Monday, November 13 and 2) the retreat activities and meals on Tuesday, November 13. Please be sure to register for both below if attending the entire retreat for both days. If you are not staying at Kingsmill Resort and arriving Tuesday, November 14 for the retreat only, please only register for the retreat.
RETREAT REGISTRATION
The $150 retreat registration fee includes breakfast Tuesday, November 14, beverages and snacks throughout the day, lunch buffet and access to networking, speakers, AR demos and exhibits.
CLICK HERE TO REGISTER FOR THE RETREAT NOW
ACCOMMODATIONS
Kingsmill Resort has reserved the following rooms at the rates listed below:
Resort Guestrooms: $297.29
Resort One-Bedroom Suites: $374.99
River Guestrooms: $341.69
River One-Bedroom Suites: $397.19
The conference package rate includes one night of accommodations, Monday night reception on November 13 (including alcohol) and dinner (not including alcohol).
CLICK HERE TO RESERVE YOUR ROOMS NOW
Telephone reservations can be made by calling the Resort Reservation Department at 757-253-1703 or 1-800-832-5665. A credit card will be required to make a reservation. Please identify yourself with the Index AR Solutions Retreat.
---
CONTACT INDEX AR
For more information about the Enterprise Augmented Reality Retreat, presented by Index AR Solutions, please contact:
---
Scott Sommers
Vice President, Client and Corporate Development