Dexter Lilley Demonstrates Why Augmented Reality is Ready Now on HxGN RADIO Podcast
March 12, 2018
Augmented reality (AR), the overlay of digital information on the real world, is ready now to make significant improvements to safety, quality, cost and schedule in the construction, manufacturing, and mining spaces.
Dexter Lilley, Executive Vice President and COO of Index AR Solutions, demonstrated just how ready the technology is when he highlighted several impressive AR implementation project results during a recent interview with HxGN Radio.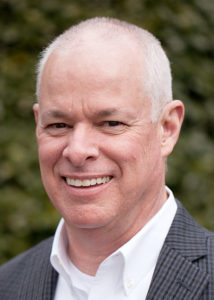 Lilley explained how AR is really an investment in people, making workers more capable and productive.
"Half of a worker's time is spent preparing for the job, not doing the job," said Lilley. "What we do is take all of that paper information and turn it into visuals, and that allows them to do their jobs more efficiently."
What's more, workers are very receptive to AR technology.
"What we're finding is that everybody loves this when you put it in their hands. We haven't run across one single person who has said 'I'm not going to use this,'" Lilley said.
Protecting Workers with Contextually Aware Safety Information
Safety is a big focus for Index AR, who is protecting workers by placing important safety procedures and warnings precisely where they will have the most relevance in the context of complex step-by-step procedures.
"Picture a worker who gets to step 25, and this is where maybe in the past a client has had two or three different injuries," said Lilley. "You could have a helpful 10 second video clip of Jane saying 'you know, I got injured at this step, because xyz.' And so now, a colleague of the person doing the work is telling another colleague, 'be very careful at this step because I got injured at this step.'"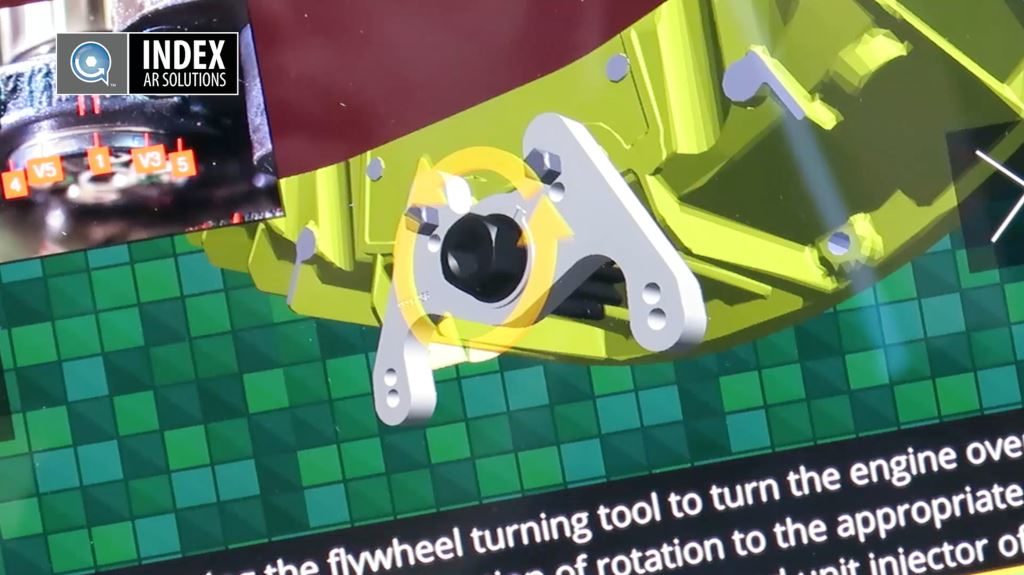 Lilley described it as "contextually aware safety information" that is much more effective that a warning that is written in the front or back of a paper document that lacks just-in-time context.
Blurring the Lines Between Training and Doing
Lilley suggested that Index AR is helping companies blur the lines between training and doing in a very positive way, having created AR applications that are both instructional and maintenance in nature.
Whether it's a new hire who is learning how to do something for the first time or an existing worker who has to perform an operation in the field that they haven't done in a year, "it's the same application," said Lilley. "They can break out their tablet, pull up the application, and just walk right through the project and then that will refresh their memory on exactly which steps have to be done."
The results are incredible and quantifiable.
Lilley described a project that Index AR recently completed at a southern California utility for a training and maintenance application that included AR visualization of a complex, 65-step operation among other procedures.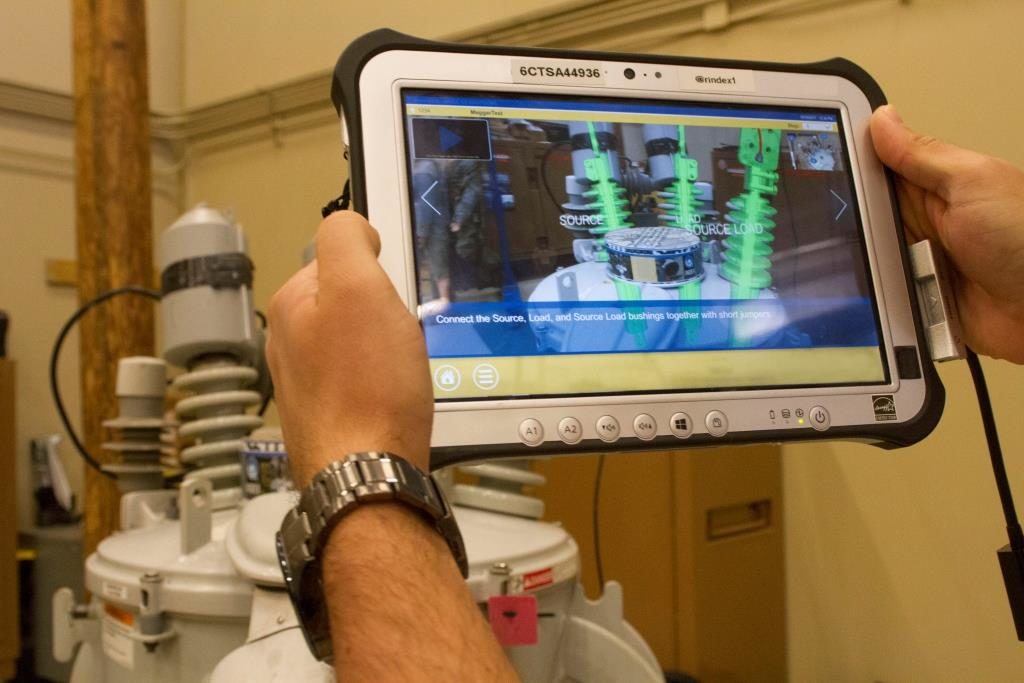 At delivery, Index AR tested two equally skilled workers who had never attempted the maintenance operation before. The person using the app built by Index AR completed the operation in two hours with only two errors. In contrast, the person following the client's existing paper-based process made 17 errors.
"So we saw an 88 percent reduction in error rate just from being able to use the app," said Lilley. "Not only that, the person that used the app did it in about half the time that an expert had done it – two hours instead of four hours – which was pretty amazing as well."
Revolutionizing Work Inspection for Manufacturing
Manufacturing clients are deriving tremendous value from AR in a variety of ways, including work inspection procedures.
Lilley said that clients using Index AR applications to enhance work inspection procedures have seen a cost and time requirements reduced from 30 percent to as much as 95 percent in one case.
The 95 percent reduction was measured for a training app deployed by Newport News Shipbuilding (NNS), the teaming partner for Index AR Solutions.
Lilley explained how NNS is using the app during the construction of large ships. During the assembly process, temporary steel is used to reinforce ship sections the size of three story houses, keeping the sections rigid when they are lifted into place on the dry dock.
After a ship section is welded into place, the temporary steel is removed. But often times that steel is painted the same color as the ship, making identification challenging.
Index AR built an application that enables inspection workers to quickly and easily locate temporary steel using a tablet. Looking through the camera of their tablet during an inspection walk-through, workers can see temporary steel identified in transparent green, while the regular background steel of the ship is shown in transparent blue.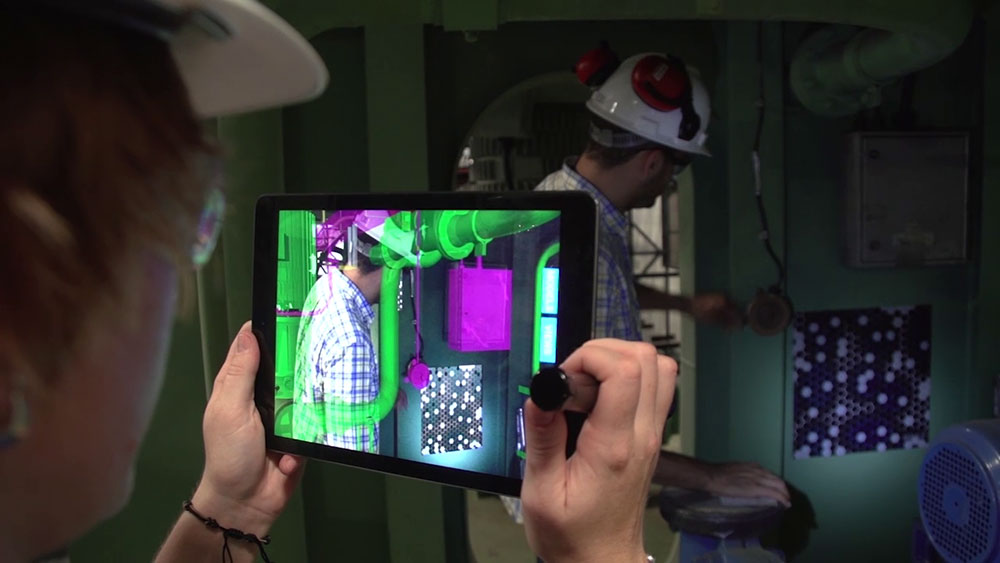 During a test, an inspection worker following conventional, paper-based procedures performed an inspection of seven particular compartments in 37 hours. By comparison, using a tablet and the Index AR app, the same worker was able to complete the same inspection in 90 minutes – for a reduction in cost and schedule of some 95 percent.
"If you think about a large ship like this, that was only seven compartments," said Lilley. "There's 3,000 compartments that have to be done like that. So when you start doing the multiplication, it's a pretty amazing reduction."
Using AR for Competitive Advantage Today
With demonstrated results like those, Lilley encouraged people to consider AR as a very approachable and practical technology that is delivering value today.
"A lot of people are still saying AR will be ready in five years but in my view, it's ready now," said Lilley. "We've been proving it for the last three to four years that it's been providing fantastic results."
For those worried about hardware, Lilley put fears to rest, suggesting that now was the perfect time to gain a competitive advantage.
"Don't wait for the perfect hardware," said Lilley, pointing out that Index AR is hardware agnostic. "We can deploy on any mobile device, so it's ready to go."
"Get involved so that you can kind of get ahead of your competition," concluded Lilley.
To listen to the podcast on your computer or download to a mobile device, visit HxGN RADIO on SoundCloud, iTunes or Stitcher.