---
Index AR Solutions' Spring 2022 Retreat will bring together select enterprises and interested parties to share and better understand how Index mobile apps and eBooks are transforming digital learning tools, creating the next generation of workforce development.
The retreat – hosted by Index AR Solutions at Kingsmill Resort in Williamsburg, Virginia – is scheduled to allow participants to travel to Williamsburg on Monday, April 25 and return to any mainland U.S. destination by the night of Tuesday, April 26.
Attendees will experience hands-on Index demos and exhibits, listen to speakers describe how their companies are using and considering using Index AR Solutions, and network with other participants.
---
EXHIBITS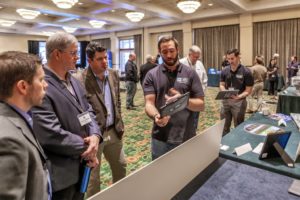 A morning session on April 26 will give retreat participants the opportunity to walk around and interact with Index mobile apps, eBooks and experts. Breakfast will be served just outside the ballroom and participants are encouraged to eat, network and experience these best-in-class digital products.
The augmented reality demos and displays will highlight the more than 350 Index AR Solutions custom SuperApps™, eBooks and projects. Clients are encouraged to spend some time at their own displays/demos and speak to their experiences.
---
PRESENTERS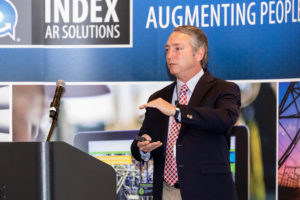 The Spring 2022 Index AR Solutions retreat will include thought-provoking presentations from industry and business leaders who will share their experience implementing Index mobile apps and eBooks.
---
KEYNOTE ADDRESSES
Jim Banaszak, Ph.D. – Partner, McKinsey & Company
Closing Multiple Skills and Labor Gaps to Help Secure Supply Chains for Critical U.S. Industries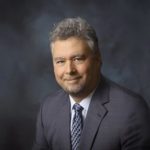 Jim Banaszak is an Expert Partner for Major Projects in the Capital Productivity and Infrastructure Practice at McKinsey & Company where he advises clients on capital allocation, project team organization and design optimization. Jim brings deep experience in major project planning and delivery, particularly in the construction of infrastructure for public agencies and energy, mining, and transportation clients.
Jim has particular expertise in optimizing concept and design, and implementing advanced project-control systems. He also works with companies in other sectors to improve capital productivity, for example, helping retailers and manufacturing companies reduce the capital expenditures and time required to build new facilities.
Prior to joining McKinsey, Jim was the Office Director and Principal Engineer at Exponent, a construction-management and construction-consulting firm. He also served as Chief Technology Officer for OpenCEL, a manufacturer serving the water, wastewater, and other process industries. He has published widely in academic journals, particularly on water and wastewater topics, and holds several patents.
---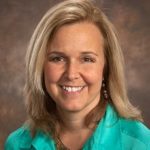 Missy Henriksen – Executive Director, Center for Energy Workforce Development
The Business Case for Workforce Planning in the Energy Industry
Missy Henriksen is Executive Director of the Center for Energy Workforce Development (CEWD), leading a critical industry initiative devoted to helping electric, natural gas, and nuclear companies and their associations develop the skilled workforce pipeline to meet future energy needs.
Prior to joining CEWD in 2019, Missy served as Vice President of Public Affairs and Workforce Development at the National Association of Landscape Professionals (NALP) and as Executive Director of the NALP Foundation. Prior to joining NALP, she served as Executive Director of the Professional Pest Management Alliance, and, before that, as Executive Director of the American Composites Manufacturers Association.
Henriksen earned a Bachelor of Arts in Communications and Political Science from the University of Virginia, and the Certified Association Executive accreditation from the American Society of Association Executives.
---
PANEL DISCUSSION
How to Create a World Class Training Experience & The Results from MidAmerican's Journey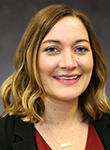 Chelsea McCracken – Vice President, Safety, Training and Development, MidAmerican Energy
Chelsea McCracken is Vice President of Safety, Training and Development for MidAmerican Energy, responsible for providing employee training and development activities, training technology initiatives, registered apprenticeship programs and implementing company-wide safety practices. McCracken joined MidAmerican in 2012 and has held a variety of different human resources roles involving learning and talent development, employee and labor relations, and staffing and compensation.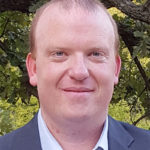 Mike Hoff – Director, Health and Safety, MidAmerican Energy
Mike Hoff is Director of Health and Safety at MidAmerican Energy where he oversees all compliance, training and audit functions related to health and safety and the occupational health programs for the company. In this role, his team developed a centralized safety training program for frontline employees, digitized training materials utilizing eBooks, created a data analytics program to analyze safety data from the field, and implemented an athletic trainer model within the occupational health function.
---
SPEAKERS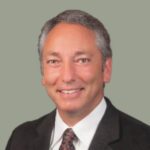 Dr. James Merlo – Vice President, Operational Excellence, Knowledge Vine
The Science Behind the Tools: Why does this stuff work?
Dr. James Merlo is Vice President of Operational Excellence at Knowledge Vine where he leads the company's efforts in helping companies around the world leverage Human Performance Improvement technologies to reduce the frequency and severity of errors while building an organization of shared trust. Prior to Knowledge Vine, James served over eight years at the North American Reliability Corporation (NERC) leaving in 2019 as a Vice President and Director of the Reliability Risk Management department. In this role, he led the electric reliability organization's efforts to assess the industry status and needs with regard to events and occurrences on the Bulk Electric System and explored human performance challenges affecting bulk power system reliability.
---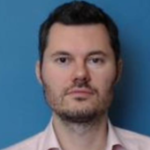 Kirill Zolotov – Lead Engineer, Steam Distribution, Con Edison
How Augmented Reality Transformed Pumphouse Work Order Management,
Route-finding, and Job Acceptance Processes and Operations
Kirill Zolotov is a Lead Engineer in the Stream Distribution group at Con Edison. Since joining the company in 2004, he has been involved in numerous projects such as the prevention of cascading events, developing compact submersible medium voltage switches, the JFK Airport Distribution Switching Station project, the Augmented Reality project at the E13th pump house, and the automation of the distribution grid. Kirill graduated Rutgers University with a Bachelor of Science degree in Mechanical Engineering and has a Master of Business Administration (MBA) from PACE University in Strategic Management.
---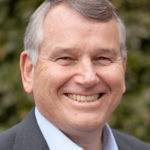 Dan Arczynski – President & CEO, Index AR Solutions
Prior to Index, for 19 years Dan held a series of executive positions in the shipbuilding industry. He has served as corporate vice president of both business development and strategy at HII as well as sector vice president of strategy at both Northrop Grumman Shipbuilding and Northrop Grumman Newport News. During this period Dan had staff responsibility for both strategic and growth initiatives and served on the board of directors for Continental Maritime of San Diego, AREVA Newport News and Savannah River Nuclear Solutions.
---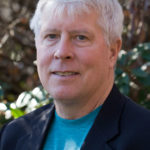 Scott Sommers – Senior Vice President, Index AR Solutions
Scott Sommers is Senior Vice President at Index AR Solutions, responsible for the company's Marketing initiatives, as well as Client and Corporate Development. Prior to Index AR Solutions, Scott Sommers was SVP, Finance and Corporate Development at SureWest Communications. He was instrumental in setting the Company's strategic direction, leading the sale of the directories, wireless and tower assets as well as the acquisition of the Kansas City properties. He also lead the restructuring of the corporate compensation plans, freezing the defined benefit plan and outsourcing of non-core functions.
---
AGENDA
Monday, April 25
Kingsmill Resort 
---
Tuesday, April 26
Kingsmill Resort 
---
Optional Guided Tour, Reception and Dinner Monday Night

4:00–6:00pm
Guided Tour of Colonial Williamsburg
6:30–7:30pm
Welcome Reception
7:30–9:30pm
Dinner
Special Guest
7–9am
Registration and Breakfast
7–10am
AR Demos, Displays, Networking
10am–12pm
Formal Program*
Keynote and Speakers
12–1pm
Lunch
1–3pm
Formal Program*
Multiple Speakers
3pm
Depart Kingsmill
3–5pm
Optional Guided Tour of Colonial Williamsburg
---
*During the formal program, each speaker will present for 15 minutes, discuss their position, company, industry and challenges faced; explain if they currently use or would consider using Index mobile apps and eBooks, and offer their view on the future of digital products that support workers.
---
LOCATION

Located near the heart of Colonial Williamsburg in southeastern Virginia, Kingsmill Resort is a top golf and spa destination nestled within a gated community. Kingsmill features an unparalleled range of accommodations, a stunning James River setting, two must-play championship golf courses and a boundless range of recreational activities and leisure pursuits right on the grounds.
Kingsmill is a 45-minute drive from Richmond International Airport (RIC) and Norfolk International Airport (ORF) and a 20-minute drive from Newport News/Williamsburg International Airport (PHF).
Learn more about Kingsmill Resort, its accommodations and amenities at kingsmill.com.
---
OPTIONAL GUIDED WALKING TOUR OF COLONIAL WILLIAMSBURG
Make the most of your time with us! For those attendees arriving early or staying late, Index is providing two opportunities to tour Colonial Williamsburg. The first walking tour will depart Kingsmill Resort at 4 PM on Monday, April 25th and return at 6 PM. The second tour will depart Kingsmill at 3 PM on Tuesday, April 26th and return at 5 PM. Learn more about Colonial Williamsburg at colonialwilliamsburg.org.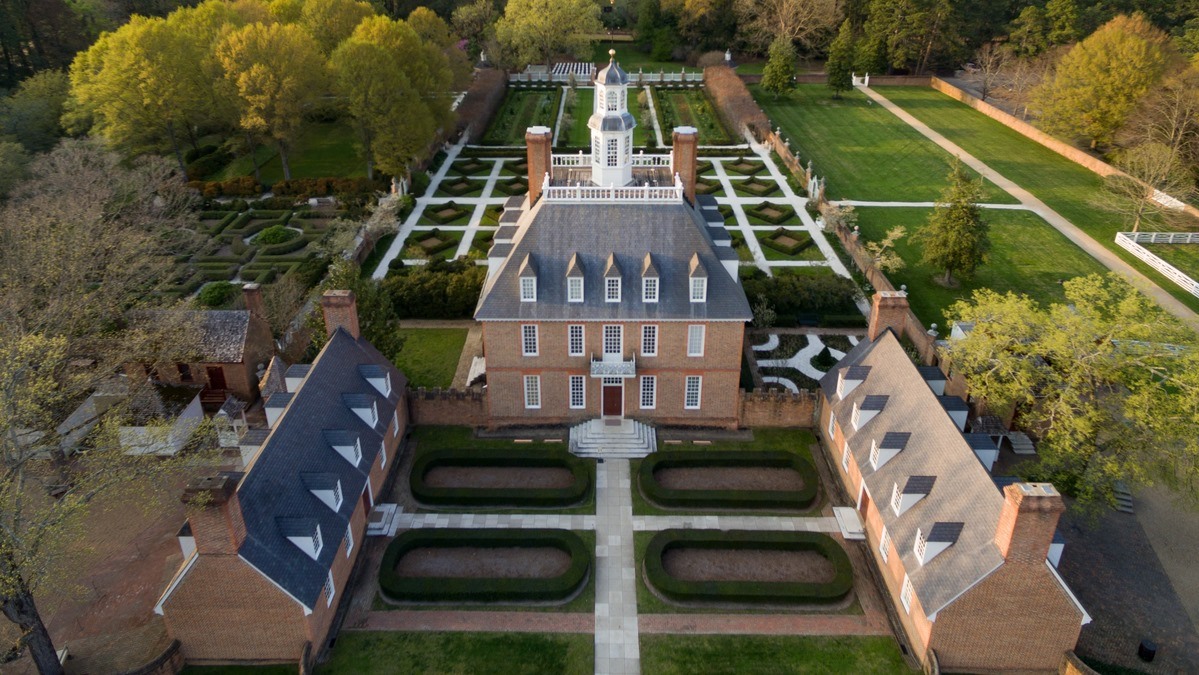 ---
REGISTRATION AND FEES
There are three elements to the Spring 2022 Retreat fees: 1) the Retreat registration, 2) the optional Monday evening dinner and reception, and 3) Kingsmill accommodations. Please be sure to purchase Retreat registration and Kingsmill accommodations if staying for both days. When purchasing the retreat registration, you will also have the option to purchase a ticket to the Monday evening dinner and reception. If you are not staying at Kingsmill Resort and arriving Tuesday for the retreat only, you only need to purchase retreat registration.

RETREAT REGISTRATION AND OPTIONAL MONDAY EVENING DINNER
The $150 retreat registration fee includes breakfast Tuesday, April 26, beverages and snacks throughout the day, lunch buffet and access to networking, speakers and exhibits. Tickets to the Monday evening dinner and reception are $65 and sold separately. 
CLICK HERE FOR RETREAT REGISTRATION AND OPTIONAL MONDAY DINNER TICKETS
ACCOMMODATIONS
Kingsmill Resort has reserved resort guestrooms for retreat attendees at a rate of $169 (plus taxes and fees) for one night of accommodations. A credit card will be required to make a reservation. If booking by phone, please identify yourself with the Index AR Solutions Retreat.
CLICK HERE TO BOOK YOUR ROOM ONLINE

---
CONTACT INDEX AR SOLUTIONS
For more information about the Spring 2022 retreat presented by Index AR Solutions, please contact:
---
Chris Biernacki
Senior Director
Chris.Biernacki@IndexARSolutions.com
757-784-5953
Scott Sommers
Senior Vice President
Scott.Sommers@IndexARSolutions.com
916-223-7273