---
Index AR Solutions' Spring 2019 Retreat will bring together select enterprises and interested parties to share and better understand Augmented Reality (AR) and its application for major utilities.
This unique opportunity to share will accelerate the adoption of AR and make utility workers employees more safe, capable, and productive while improving quality and enabling knowledge transfer.
The retreat – hosted by Index AR Solutions at Kingsmill Resort in Williamsburg, Virginia – is scheduled to allow participants to travel to Williamsburg on Monday, April 29 and return to any mainland U.S. destination by the night of Tuesday, April 30.
Attendees get a valuable opportunity to experience hands-on Index demos and exhibits, listen to speakers describe how their companies are using and considering using Index AR Solutions, and network with other participants who are assessing how augmented reality could help their companies.
---
INDEX AR SOLUTIONS DEMOS AND EXHIBITS
A morning session on April 30 will give retreat participants the opportunity to walk around and interact with AR-equipped tablets and Index AR Solutions experts. Breakfast will be served just outside the ballroom and participants are encouraged to eat, network and experience AR first hand.
The augmented reality demos and displays will feature a few of the more than 95 Index AR Solutions / Newport News Shipbuilding (NNS) AR projects as well as some of the ongoing R&D conducted at NNS. Clients are encouraged to spend some time at their own displays/demos and speak to their experience utilizing AR. Demonstrations and information will be available from the following projects:
---
CONFIRMED SPEAKERS
Dan Arczynski – President & CEO, Index AR Solutions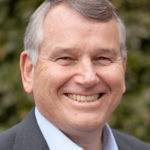 Prior to Index, for 19 years Dan held a series of executive positions in the shipbuilding industry. He has served as corporate vice president of both business development and strategy at HII as well as sector vice president of strategy at both Northrop Grumman Shipbuilding and Northrop Grumman Newport News. During this period Dan had staff responsibility for both strategic and growth initiatives and served on the board of directors for Continental Maritime of San Diego, AREVA Newport News and Savannah River Nuclear Solutions.
Prior to shipbuilding, for five years Dan was vice president of strategy and vice president of mergers and acquisitions for Shawmut, a large New England regional bank. He was also a consultant for Marakon Associates a firm focused on creating shareholder value for its clients.Dan is a veteran of the US Army and served for twelve years attaining the rank of Major. During this time he led five platoon size units and commanded a light infantry company. He also taught economics, finance and investments at West Point.
Dan is a 1978 graduate of the United States Military Academy where he was on the Dean's List, Commandant's List and Superintendents List. He is a 1986 graduate of the Harvard Business School where he was a graduate of Highest Distinction and was elected Baker Scholar.
---
Chris Biernacki – Director of Operations, Index AR Solutions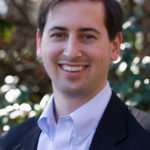 As a member of the Index AR Solutions leadership team, Chris Biernacki views Index's augmented reality solutions as a catalyst that will lead to huge productivity increases in the workforces of Index's clients. Chris reports directly to Dexter Lilley, EVP and COO of Index. Chris brings experience from the shipbuilding and commercial nuclear sectors to Index. Chris comes to Index from Mirion Technologies Inc. (formerly Canberra Industries Inc.), a world leader in nuclear measurement technology, where he provided engineering and support services for Mirion's industrial clients.
---
James R. Golden, Ph.D. – Brigadier General, U.S. Army (ret); Senior Consultant to the President, William & Mary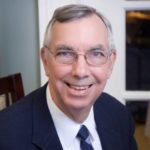 James (Jim) Golden is a retired Army brigadier general and a retired William & Mary Vice President, where he played a key role developing a new strategic planning process, establishing a Technology Transfer Office, and creating the college's Technology and Business Center, among many other accomplishments. Prior to joining William & Mary in 1999, Jim was a senior executive in the strategy department at the Tenneco where he served as executive director of corporate technology and innovation, and executive assistant to the chairman and CEO.
Earlier, Jim completed a 31-year Army career and retired as a Brigadier General. His military decorations include the Distinguished Flying Cross for his service as an air observer in Vietnam, the Bronze Star, two awards of the Legion of Merit, and the Distinguished Service Medal. Following his service, Jim joined the tenured faculty of his alma mater, the U.S. Military Academy at West Point, where he became Professor and Head of the Department of Social Sciences. During his tenure, Golden served intermittently on short-term assignments as a senior staff economist on the President's Council of Economic Advisers under Presidents Nixon, Ford and Carter, working primarily on industry regulatory issues.
Jim graduated from West Point standing fourth in the Class of 1965 and was a starting midfielder on the Army soccer team that went to the final four in the NCAA tournament his last two years. He received a master's degree in public administration from Harvard University's Kennedy School of Government and earned a Ph.D. in economics at Harvard.
---
Chase Heiden – Electric Distribution Engineer, MidAmerican Energy Company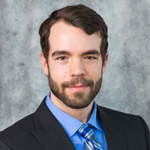 Chase Heiden is an Electric Distribution Engineer with MidAmerican Energy Company. Chase started out at MEC as an intern in the summer of 2015. Upon graduation from South Dakota State University with a bachelor's degree in Electrical Engineering and an emphasis in power, he began his full-time position in the summer of 2016. Chase is currently working on a variety of key projects, including the development of the Index AR Solutions application for the electric distribution side of the company and providing power to new and expanding key account customers in southwest Iowa.
---
Jason Gambill – Manager, Electric Safety & Training, Dominion Energy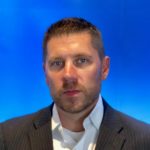 A 17 year veteran of Dominion Energy, Jason currently serves as Manager of Electric Safety and Training, heading up training design, development and implementation for the Electric Distribution and Transmission Organizations. In this role, Jason is responsible for safety communications including safety topics, alerts, and bulletins. He also oversees safety data analysis for the two organizations.
---
Jeremy Phelps – Supervisor, Training Delivery, Dominion Energy – Power Delivery Group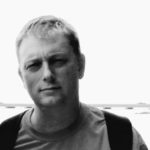 Jeremy Phelps is the Supervisor of Training Delivery at Dominion Energy. Jeremy joined Dominion Energy in 2005 as a Training Specialist and has served as a Senior Training Specialist and Supervisor of Training Development. Jeremy currently leads the technical instructors supporting Power Delivery's Transmission and Distribution training. Jeremy serves on the implementation team for augmented reality applications, knowledge management, and incorporation of NCCER craft curricula. Jeremy also serves as the President of the Southeastern Electrical Exchange(SEE) Training Section.
---
Lorne Poindexter – Maintenance Manager, Instrument and Controls, Ameren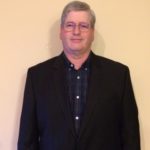 Currently assigned to the Corporate Innovation team. Responsibilities include implementation of projects to improve efficiency and keep customer rates as low as possible. Lorne has 28 years of experience at the Callaway Nuclear Plant and has done a number of jobs during his career, as a deconner, non-licensed operator, licensed reactor operator, general supervisor radwaste, senior reactor operator certification, work week manager and maintenance manager I&C. He enjoys continuous improvement and project implementation.
---
Thomas Jefferson – Founding Father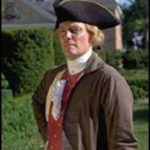 Thomas Jefferson continues to remain our nation's most controversial Founding Fathers. He was indeed a visionary, and his hopes for what America could become are at the core of our political differences of opinion. However, Mr. Jefferson believed that as Americans, "a difference of opinion must never be a difference of principal." Those principals upon which our nation was founded guided him through forty years of public service as Governor of Virginia, Ambassador to France, Secretary of State, Vice President and the Third U.S. President. Despite any titles of office, he cared to be known simply as a Virginia farmer.
---
AGENDA
Monday, April 29
Kingsmill Resort – Riverview Room
---
Tuesday, April 30
Kingsmill Resort – Burwell Ballroom
---
Reception and Dinner for those staying at Kingsmill Resort Monday Night
6:30–7:30pm
Welcome Reception
7:30–9:30pm
Dinner
Special Guest
7–9am
Registration and Breakfast
7–10am
AR Demos, Displays, Networking
Index and NNS
10am – 12pm
Formal Program*
Multiple Speakers
12–1pm
Lunch
1–3pm
Formal Program
Interactive Discussion Using Kahoot! Platform
3pm
Depart Kingsmill
---
*During the 10am–12pm sessions, each speaker will, for 15 minutes, discuss their position, company, industry and challenges faced; explain if they currently do or would consider the use of AR and Index AR and their view on the future role of AR.
---
LOCATION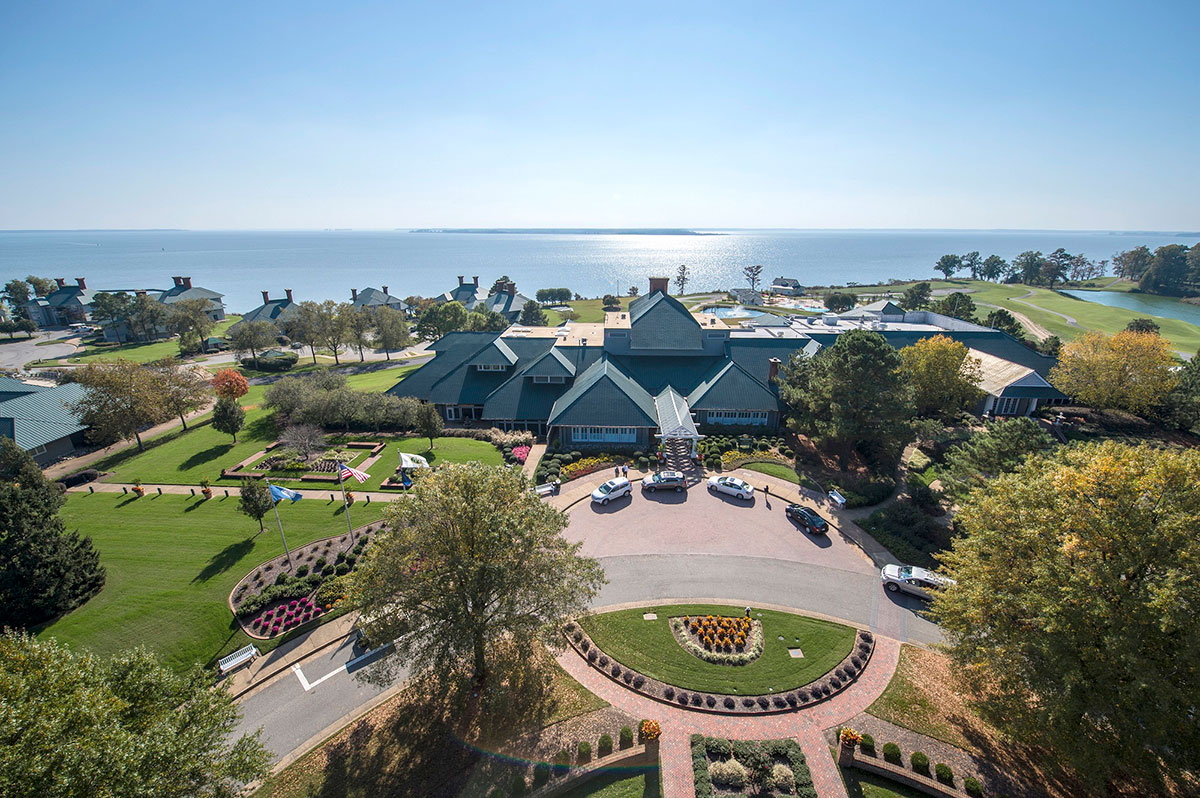 Stunningly set against the James River, Kingsmill Resort is a place steeped in honored traditions and genuine Southern hospitality.
When the first English foot was placed in Virginia, it was here on these grounds that once served as a central part of the area's plantation life in the 1600s through 1800s.
Today, Kingsmill Resort retains those magnificent traits inherent in Kingsmill's early life with grand accommodations, gracious hospitality and stately service.
The Resort's Plantation Golf Course is routed along what was once the original Kingsmill Plantation, and other resort properties and features are similarly located on plantation grounds.
In 1969 Anheuser-Busch purchased 3,900 acres of James River land with plans to build a large brewery. As part of the land purchase agreement, Anheuser-Busch agreed to develop hundreds of those acres into what is now Kingsmill Resort.
Learn more about Kingsmill Resort, its accommodations and amenities at kingsmill.com.
---
REGISTRATION AND FEES
There are two elements to the Spring 2019 Retreat Fees – 1) accommodations and dinner Monday, April 29 and 2) the retreat activities and meals on Tuesday, April 30. Please be sure to register for both below if attending the entire retreat for both days. If you are not staying at Kingsmill Resort and arriving Tuesday, April 30 for the retreat only, please only register for the retreat.
RETREAT REGISTRATION
The $150 retreat registration fee includes breakfast Tuesday, April 30, beverages and snacks throughout the day, lunch buffet and access to networking, speakers, AR demos and exhibits.
CLICK HERE TO REGISTER FOR THE RETREAT NOW
ACCOMMODATIONS
Kingsmill Resort has reserved resort guestrooms for retreat attendees at a rate of $159. The rate includes one night of accommodations and the Monday evening welcome reception and dinner.
CLICK HERE TO RESERVE YOUR ROOMS NOW
Reservations can also be made by calling the Resort Reservation Department at 757-253-1703 or 1-800-832-5665. A credit card will be required to make a reservation. Please identify yourself with the Index AR Solutions Retreat.
---
CONTACT INDEX AR
For more information about the Enterprise Augmented Reality Retreat, presented by Index AR Solutions, please contact:
---
Scott Sommers
Vice President, Client and Corporate Development