---
Index AR Solutions' Fall 2019 Retreat will bring together select enterprises and interested parties to share and better understand how Augmented Reality (AR) and eBook mobile apps are driving results across multiple industries.
This unique opportunity to share will accelerate the adoption of AR and make utility workers employees more safe, capable, and productive while improving quality and enabling knowledge transfer.
The retreat – hosted by Index AR Solutions at Kingsmill Resort in Williamsburg, Virginia – is scheduled to allow participants to travel to Williamsburg on Tuesday, November 12 and return to any mainland U.S. destination by the night of Wednesday, November 13.
Attendees get a valuable opportunity to experience hands-on Index demos and exhibits, listen to speakers describe how their companies are using and considering using Index AR Solutions, and network with other participants who are assessing how augmented reality could help their companies.
---
INDEX AR SOLUTIONS DEMOS AND EXHIBITS
A morning session on April 30 will give retreat participants the opportunity to walk around and interact with AR-equipped tablets and Index AR Solutions experts. Breakfast will be served just outside the ballroom and participants are encouraged to eat, network and experience AR first hand.
The augmented reality demos and displays will feature a few of the more than 95 Index AR Solutions projects. Clients are encouraged to spend some time at their own displays/demos and speak to their experience utilizing AR. Demonstrations and information will be available from the following projects:
---
CONFIRMED SPEAKERS
Dan Arczynski – President & CEO, Index AR Solutions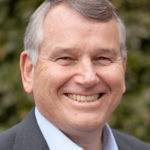 Prior to Index, for 19 years Dan held a series of executive positions in the shipbuilding industry. He has served as corporate vice president of both business development and strategy at HII as well as sector vice president of strategy at both Northrop Grumman Shipbuilding and Northrop Grumman Newport News. During this period Dan had staff responsibility for both strategic and growth initiatives and served on the board of directors for Continental Maritime of San Diego, AREVA Newport News and Savannah River Nuclear Solutions.
Prior to shipbuilding, for five years Dan was vice president of strategy and vice president of mergers and acquisitions for Shawmut, a large New England regional bank. He was also a consultant for Marakon Associates a firm focused on creating shareholder value for its clients.Dan is a veteran of the US Army and served for twelve years attaining the rank of Major. During this time he led five platoon size units and commanded a light infantry company. He also taught economics, finance and investments at West Point.
Dan is a 1978 graduate of the United States Military Academy where he was on the Dean's List, Commandant's List and Superintendents List. He is a 1986 graduate of the Harvard Business School where he was a graduate of Highest Distinction and was elected Baker Scholar.
---
Giovanni Herazo – Lead Project Manager, Smart Grid & Innovation, NextEra Energy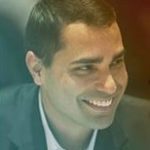 Giovanni Herazo is Lead Project Manager for Smart Grid and Innovation at Florida Power & Light Company, a subsidiary of NextEra Energy. In this role, he leads an award-winning team in Power Delivery at the forefront of technology, staying ahead of the latest trends and emerging tech to find new, innovative ways to deliver best-in-class reliable service to nearly 5 million customer accounts (11 million residents) across Florida. At FPL, investments in a stronger and smarter grid increased reliability for customers by more than 30 percent and positioned the company's reliability amongst the highest in the nation at 99.98 percent. In addition to provide cross-functional leadership, Giovanni is also regarded as a smart grid subject matter expert at industry events hosted by organizations such as the U.S. Department of Energy Advanced Grid Research.
---
John McGuire – Senior IT Architect – Cybersecurity, Duke Energy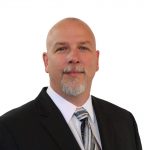 As Senior IT Architect at Duke Energy, John McGuire currently finds himself embedded in a fast-paced development organization of millennials and big thinkers incorporating some of the latest technologies and platforms to freshen up a formerly stodgy old electric company. His diverse responsibilities include advancing cybersecurity risk management in the IoT/cloud/mobile/agile/latestgreatestthing and helping the utility businesses develop a number of new augmented, mixed, and virtual reality solutions.
---
Thomas A. "Andy" Ralph – Energy Sector Business Advisory Consultant, Arup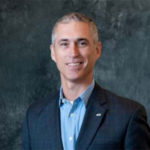 Andy Ralph is an Energy Sector Business Advisory Consultant for Arup's dedicated advisory services team that supports government entities, infrastructure investors, and lenders worldwide. Prior to joining Arup in August of 2019, Andy spent more than 20 years at Flour Corporation, most recently serving as Vice President of Business Development in the Energy and Chemicals business line where he was responsible for managing Fluor's involvement in the offshore oil and gas market globally. He also led business development efforts related to the ongoing Sakhalin Island work and Arctic ventures.
Andy's participation was instrumental in the establishment of several Fluor joint ventures, including COOEC-Fluor Heavy Industries Co., Ltd. between Fluor and COOEC, and Sakhlin Neftegas Technology between Fluor and Rosnet.
Earlier, Andy was responsible for various key corporate accounts and the LNG regasification global industry account. He graduated from Texas A&M University with a Bachelor of Science degree in Civil Engineering. Andy and his wife, Jill, currently reside in Sugar Land, Texas with their two children. In his free time, Andy volunteers as Scout Master for Troop 1631, is Past-President of the Fort Bend Education Foundation, and enjoys endurance running.
---
Dr. John J. Simmins – Associate Provost for Research and Economic Development, Alfred University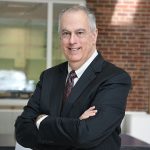 Dr. John J. Simmins is Associate Provost for Research and Economic Development at Alfred University where he oversees approximately 50 research faculty and 200 graduate students. In addition, he directs the efforts of the NYS Center for Advanced Ceramic Technology (CACT) as Executive Director. Simmins is also partially responsible for bringing jobs and opportunities to western NY and in particular Allegany County, one of the most underserved counties in NY State. Dr. Simmins has expertise in the intersection of augmented reality, artificial intelligence and geospatial information systems developed while he was at the Electric Power Research Institute (EPRI) where he was employed for the 10 years before becoming Associate Provost.
At EPRI, John's responsibilities focused on bringing thought leadership in the area of integrating diverse applications such as Advanced Meter Infrastructure, Meter Data Management Systems, Distribution Management Systems, Customer Information Systems, Geospatial Information Systems and Outage Management Systems.
John received his B.S. and a Ph.D. in Ceramic Science from Alfred University in 1984 and 1990 respectively.
---
Jason Kilgore – Vice President, Results Management and Analytics, Riverside Health System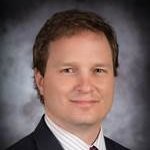 Jason Kilgore is Vice President, Results Management and Analytics, for Riverside Health System, a 10,000 team member, Virginia-based not-for-profit health system. In this role, Jason leads performance improvement and data analytics teams to achieve objectives designed to serve the community. Previously, Jason served as System Director of Business Process Innovation at Riverside, utilizing improvement models such as Lean, Six Sigma, and PDCA on projects related to financial objectives, quality, and employee satisfaction.
Prior to joining Riverside in 2008, Jason was Operations Manager at Continental Automotive Systems where he managed fuel injector manufacturing engineering and operations departments with emphasis on first-pass yields, quality, and productivity improvements. Earlier, Jason spent more than 10 years at Siemens Automotive Corporation, where he was a Six Sigma Blackbelt and served in multiple program management and project engineering leadership roles.
Jason earned a BS in Mechanical Engineering from Old Dominion University and a MBA in Finance from Regent University.
---
James R. Golden, Ph.D. – Brigadier General, U.S. Army (ret); Senior Consultant to the President, William & Mary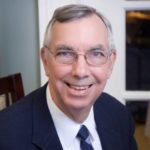 James (Jim) Golden is a retired Army brigadier general and a retired William & Mary Vice President, where he played a key role developing a new strategic planning process, establishing a Technology Transfer Office, and creating the college's Technology and Business Center, among many other accomplishments. Prior to joining William & Mary in 1999, Jim was a senior executive in the strategy department at the Tenneco where he served as executive director of corporate technology and innovation, and executive assistant to the chairman and CEO.
Earlier, Jim completed a 31-year Army career and retired as a Brigadier General. His military decorations include the Distinguished Flying Cross for his service as an air observer in Vietnam, the Bronze Star, two awards of the Legion of Merit, and the Distinguished Service Medal. Following his service, Jim joined the tenured faculty of his alma mater, the U.S. Military Academy at West Point, where he became Professor and Head of the Department of Social Sciences. During his tenure, Golden served intermittently on short-term assignments as a senior staff economist on the President's Council of Economic Advisers under Presidents Nixon, Ford and Carter, working primarily on industry regulatory issues.
Jim graduated from West Point standing fourth in the Class of 1965 and was a starting midfielder on the Army soccer team that went to the final four in the NCAA tournament his last two years. He received a master's degree in public administration from Harvard University's Kennedy School of Government and earned a Ph.D. in economics at Harvard.
---
Dr. James Merlo – Former Vice President, Reliability Risk Management, North American Electric Reliability Corporation (NERC)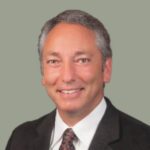 Dr. James Merlo is a human factors engineer with a proven track record in organizational leadership from the battlefield to the boardroom. James works from the premise that humans are the most important part of any system and given a good design, an appropriate procedure, and consistent competent leadership, organizations and their human capital will thrive. All organizations are perfectly designed and aligned to get the results they achieve.
James served over eight years at the North American Reliability Corporation (NERC) leaving in 2019 as a Vice President and Director of the Reliability Risk Management department. In this role, he led the electric reliability organization's efforts to assess the industry status and needs with regard to events and occurrences on the Bulk Electric System and explored human performance challenges affecting bulk power system reliability. He also identified opportunities and methods for improvement based on proven methods from other industries and within the electrical industry to improve the reliability of the bulk power system. Additionally, he was responsible for ensuring that reliability based industry alerts, lessons learned, best practices and other valuable industry publications were quickly identified and communicated to the industry stakeholders and other various audiences.
Prior to joining NERC, James served over 22 years in a variety of leadership roles in the United States Army, including combat tours in Desert Storm and Operation Iraqi Freedom. Significant positions include; Deputy Brigade Commander in Baghdad, Iraq 2004-2005 and as an assistant professor and program director at the United States Military Academy.
James has his Bachelor of Science in Human Factors Psychology from West Point, his Masters in Engineering Psychology from the University of Illinois, and his PhD in Applied Experimental and Human Factors Psychology from the University of Central Florida. He is the author of over 50 publications and book chapters on the subjects of human factors engineering and human performance. An avid snowboarder, wake surfer, and outdoorsman, when James is not working, he can always be found in or on top of the water.
---
Stephen Kelley – Research Engineer, Southern Company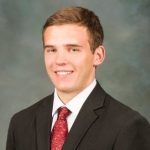 Stephen Kelley is a Research Engineer at Southern Company, focused on empowering the distribution grid of the future to handle new energy markets, become fully resilient, increase profitability and eliminate security risk by developing and integrating innovative technologies with superior engineering. Stephen and his colleagues aspire to develop a fully automated fleet for inspections, perfect resiliency through technology, eliminate equipment failure, optimize existing infrastructure and integrate power electronics for an enhanced electric grid. Stephen earned a bachelor's degree in Electrical Engineering and is pursuing a MBA from the University of Alabama Birmingham.
---
James Mayo – Propulsion System Engineer, Alstom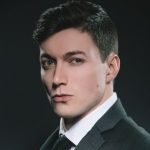 James Mayo is a Propulsion System Engineer at Alstom, a French multinational company operating worldwide in rail transport markets. James has significant experience in U.S. rolling stock, controlled laboratory simulation control/design, failure analysis, EMI analysis, mechanical component design, LabVIEW Programing, and customer relationship nurturing. Prior to Alstom, James was a Manufacturing Engineer at CAF USA, a leading provider of comprehensive global rail solutions. Earlier, he served as Field Engineer at the glass packaging manufacturer Verallia. James holds a bachelor's degree in Electrical and Electronics Engineering from Alfred University.
---
John Arczynski – Director of Operations, Index AR Solutions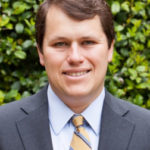 A member of the Index AR Solutions team since its inception, John Arczynski assists the CEO and COO on the company's vision, strategy and direction. His vast responsibilities include administration, operations, financial, public relations, facilities, sourcing, legal and other actions as required by the senior management. Prior to helping launch Index, John served as a financial advisor at Bank of America Merrill Lynch where he grew his clients' assets under management to roughly $15 million in less than two years. John earned Bachelor of Arts degrees in Economics and History from James Madison University, as well as a concentration in political economics.
---
Chris Biernacki – Director of Operations, Index AR Solutions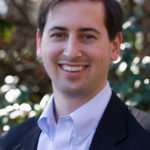 Chris Biernacki is Director of Operations, responsible for creating augmented reality and eBook solutions that become a catalyst for huge productivity increases in the workforce of clients. Chris brings experience from the shipbuilding and commercial nuclear sectors to Index. Prior to Index, Chris served at Mirion Technologies Inc. (formerly Canberra Industries Inc.), a world leader in nuclear measurement technology, where he provided engineering and support services for Mirion's industrial clients. Earlier, Chris was a nuclear engineer and health physicist at Newport News Shipbuilding, supporting the refueling and overhaul program for the 90,000 ton U.S.S. Abraham Lincoln nuclear Aircraft Carrier and inactivation of the U.S.S Enterprise.
---
AGENDA
Tuesday, November 12
Kingsmill Resort 
---
Wednesday, November 13
Kingsmill Resort 
---
Reception and Dinner for those staying at Kingsmill Resort Monday Night
6:30–7:30pm
Welcome Reception
7:30–9:30pm
Dinner
Special Guest
7–9am
Registration and Breakfast
7–10am
AR Demos, Displays, Networking
10am – 12pm
Formal Program*
Multiple Speakers
12–1pm
Lunch
1–3pm
Formal Program
Interactive Discussion Using Kahoot! Platform
3pm
Depart Kingsmill
---
*During the 10am–12pm sessions, each speaker will, for 15 minutes, discuss their position, company, industry and challenges faced; explain if they currently do or would consider the use of AR and Index AR and their view on the future role of AR.
---
LOCATION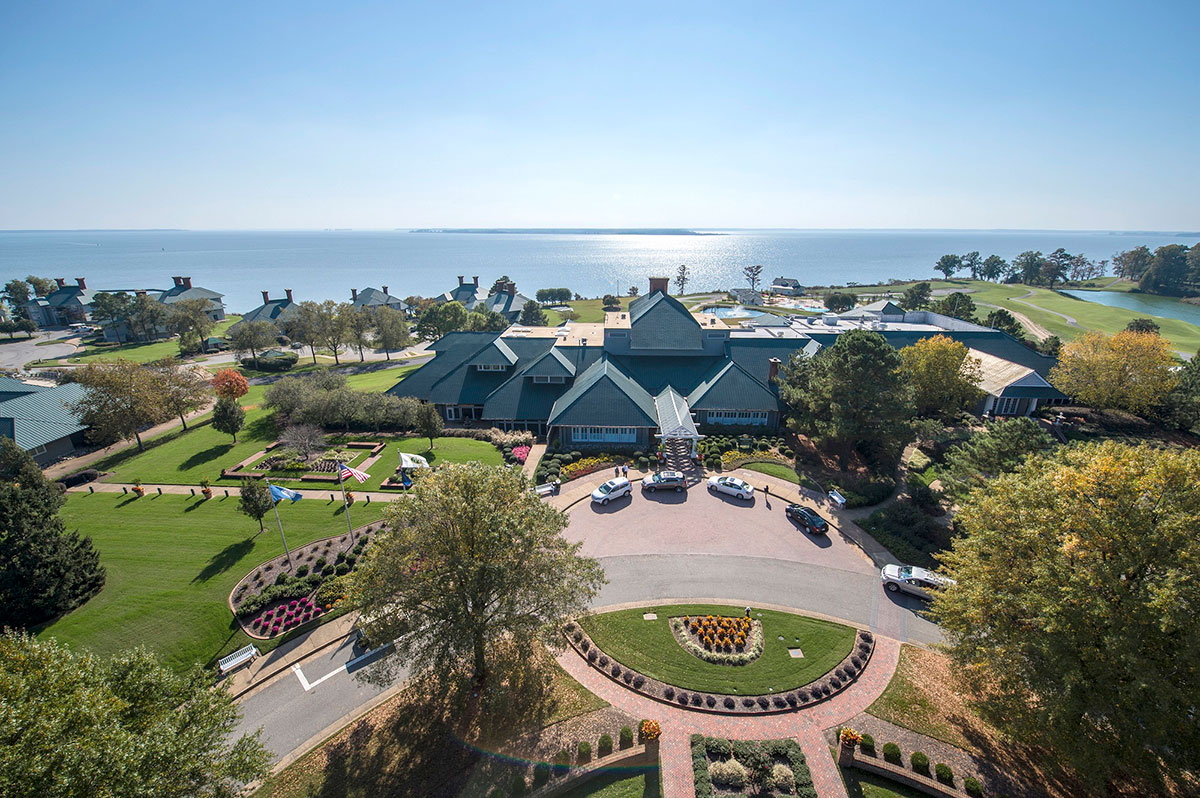 Stunningly set against the James River, Kingsmill Resort is a place steeped in honored traditions and genuine Southern hospitality.
When the first English foot was placed in Virginia, it was here on these grounds that once served as a central part of the area's plantation life in the 1600s through 1800s.
Today, Kingsmill Resort retains those magnificent traits inherent in Kingsmill's early life with grand accommodations, gracious hospitality and stately service.
The Resort's Plantation Golf Course is routed along what was once the original Kingsmill Plantation, and other resort properties and features are similarly located on plantation grounds.
In 1969 Anheuser-Busch purchased 3,900 acres of James River land with plans to build a large brewery. As part of the land purchase agreement, Anheuser-Busch agreed to develop hundreds of those acres into what is now Kingsmill Resort.
Learn more about Kingsmill Resort, its accommodations and amenities at kingsmill.com.
---
REGISTRATION AND FEES
There are two elements to the Fall 2019 Retreat Fees – 1) accommodations and dinner Tuesday, November 12 and 2) the retreat activities and meals on Wednesday, November 13. Please be sure to register for both below if attending the entire retreat for both days. If you are not staying at Kingsmill Resort and arriving Wednesday, November 13 for the retreat only, please only register for the retreat.
RETREAT REGISTRATION
The $150 retreat registration fee includes breakfast Wednesday, November 13, beverages and snacks throughout the day, lunch buffet and access to networking, speakers, AR demos and exhibits.
CLICK HERE TO REGISTER FOR THE RETREAT NOW
ACCOMMODATIONS
Kingsmill Resort has reserved resort guestrooms for retreat attendees at a rate of $159. The rate includes one night of accommodations and the Monday evening welcome reception and dinner.
CLICK HERE TO RESERVE YOUR ROOMS NOW
A credit card will be required to make a reservation. Please identify yourself with the Index AR Solutions Retreat.
---
CONTACT INDEX AR SOLUTIONS
For more information about the Enterprise AR and eBook Retreat, presented by Index AR Solutions, please contact:
---
Scott Sommers
Senior Vice President, Client and Corporate Development